I'm trying to change the border color to fit the themes with the submaps, but it seems that the color behind mario always defaults to the last one loaded and won't change to the color I set once a different submap is loaded, is this an error on my part or can it only have one color throughout?
It looks fine here: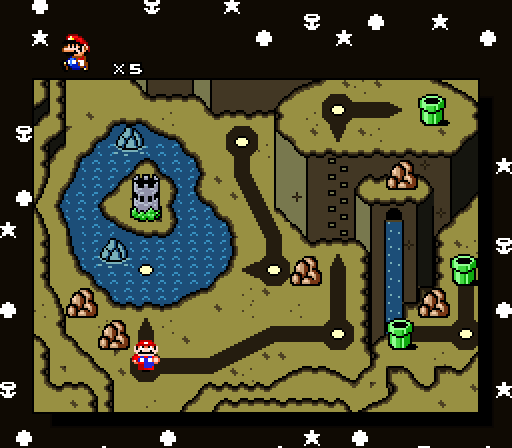 Once I go through to this submap from the main map, I get this: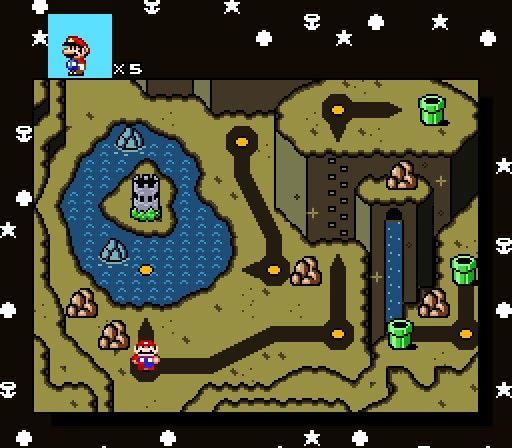 If I start Mario in the submap above, the pallete is fine. I can imagine that this answer has been asked numerous times, I just can't find a solution anywhere. Thanks!
--------------------
Creator of:
Super Mario: Buried Treasure
The Haunt
Jigsaw's Test