Removed
Hack Name: super short world - 374.9 KB - 2 downloads.
Length: 2 levels
Author: booner2001 - Submitted by: booner2001
Description: a very short hack
Reasons
Well, this hack will have to be rejected for a number of reasons. First of all, it is a ROM and not an IPS -- please only submit IPS patches to the site. Second, we usually do not accept hacks that can be played in under 10 minutes.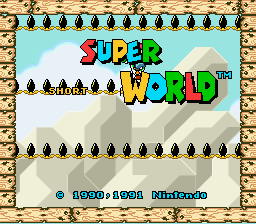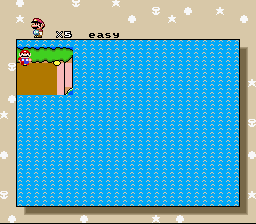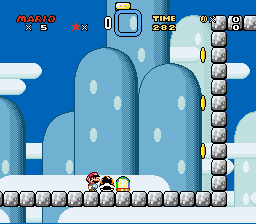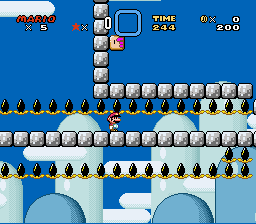 Third, judging from the screenshots you supplied, we probably would not accept this. This appears to be a
Kaizo
hack. SMWCentral does not officially endorse or host Kaizo hacks in its main hack database. However, since we're a nice bunch, we do allow people who enjoy Kaizo hacks to showcase and provide links to their work in the
Kaizo Hack Submissions
thread.
Overall, this hack needs a lot of work before it will be up to SMWCentral's standard of quality. Please take the time to read over the
Tips Of The Day
. You should play through some of the site's
Featured Hacks
to get an idea of what you should be aiming for. Last but not least, replay some of the classic Super Mario games to get inspiration for good level design.
This hack does not meet the following
Hack Submission Guidelines
:
Originally posted by Hack Submission Guidelines
1. You must submit an IPS file, not a ROM.
Use
Lunar IPS
to
create your IPS file
, and put the patch in a ZIP.
4. Avoid major graphical glitches.</b>
Errors such as garbled sprites/FGs/BGs, message box text screwing up layer 3 items, floating/stacked/cutoff tiles, and general graphical ugliness are frowned upon. Furthermore, don't forget about glitches which involve the sprite memory - the graphics of the sprite will 'disappear', but the sprite will still be there, and can unfairly hurt Mario.
5. Your hack should be of a reasonable length.
Unless you intend to make your hack contain very long and very high quality levels, demos which are too short to provide any feedback on or be enjoyable will be subject to removal. A general rule of thumb is that the hack should feature at least one complete world with about five levels, or should feature around at least 15 minutes of game time.
9. Keep the hack at a fair difficulty.
Avoid issues such as death traps after the goal, blind jumps, forced damage, excessive enemies, places where you can get permanently stuck, excessive 3-UP moons, projectile sprites (e.g Bullet Bill) placed directly into a level instead of using the correct shooter/generator sprite, etc.
12. Quality level design
Your hack has a much higher chance of being accepted if the level design is fun. Conversely, if the level design is found to be lacking, then small graphical glitches may be enough to push the hack into deletion.
Unexpected end tag (</b>) at 2215, expected </div>
--------------------

[?] Miscellaneous Helpful Hints
If I moderated your hack, there was apparently a 90 percent chance it was rejected.