Hack Name: MARIO - 157.4 KB - 1 download.
Length: 2 exits
Author: Nokiaar1 - Submitted by: Nokiaar1
Description: No story included

A little minihack by me..
The music needs an update..
Won´t say more .. play!!

Please review cause it´s my first one

---
Reasons
Mostly aesthetical issues, but with a hack this short I can't help but be more strict.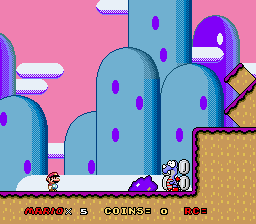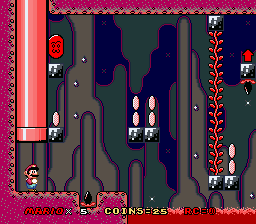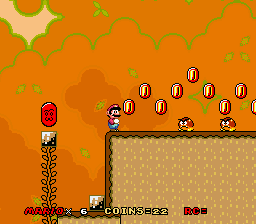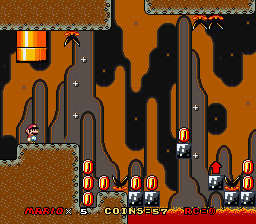 Palettes are actually the main removal reason here. In all honesty, all of your palettes could use a lot of work - they're just not a pretty sight at all.
Here,
this tutorial
might help you improve them.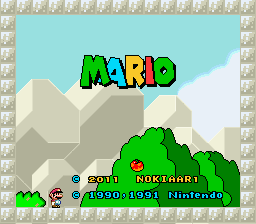 Not as big a deal, but the cement block palette looks off here as well.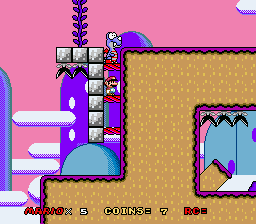 If you don't react fast enough here, the Rex will block your way, leaving you no option but to commit suicide. I see what you were trying to do, but this way it's just... not exactly fair.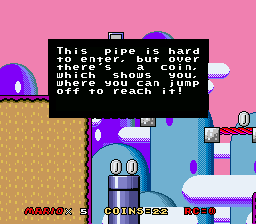 The last two commas aren't necessary, and if you want to improve the grammar even further, you might want to change the "which" to "that". A minor issue though.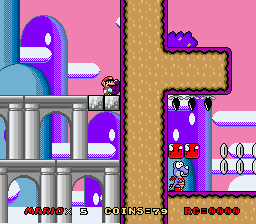 The triangle doesn't act quite right. Remember to make the tile beneath it act like tile 1EB.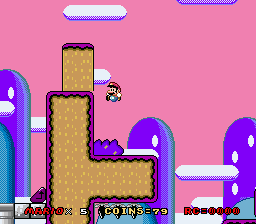 Slightly cutoff corner here.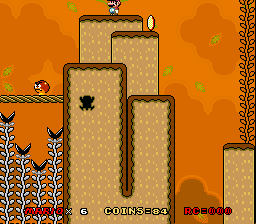 Is there any reason for you not to enable vertical scroll at will (
)? The level scrolls while climbing anyway, so you've got nothing to hide.
---
Once you've fixed the issues mentioned (the bad palettes in particular), feel free to resubmit your hack. In the meantime, if you haven't already, you might want to take a look at our
Hack Submission Guidelines
and
this video
.