Just wanted to mention that there is a level editor for Kirby's Return to dreamland. Sadly it's only in Japanese ( I think there is a chinese version somewhere, but I haven't found it.) I've been able to use it to edit enemies, terrain, and powerups, and I'm pretty sure it does more. You can find the wiki for the Japanese version
here
.
Also, I posted some of my work trying to translate it on this
forum
.
You can add KiddEd for Alex Kidd in Miracle World (Master System/SMS), Wario Land 2 editor for Wario Land II (GB/GBC) and K-E for Kid Chameleon (MD/GEN). The last will be updated to a java version according to its author though I don't know when.
http://www.romhacking.net/utilities/1111/
http://www.romhacking.net/utilities/1098/
http://www.romhacking.net/utilities/557/
--------------------
Alex Kidd in Radaxian Rumble 1.03d is out now!
http://626535750121256080.weebly.com/alex-kidd-in-radaxian-rumble.html
Next episode coming soon!
Banjo-Kazooie has a more fully featured editor,
Banjo's Backpack
.
Not even sure how ROM Hacking with that Megaman 2 editor is possible, it's full of question marks.

--------------------
PLEASE HELP ME, MY PHONE NUMBER IS 1-800-HELP!
Don't forgot that sml2 has a new editor,
MarCas
.
6 years ago, Super Mario Advance 2 got a command-line tool that transplants vanilla SMW levels to SMA2:
Link
From the SMWiki:
Originally posted by SMWiki
Supported:

• Transplanting layer 1 level data
• Transplanting sprite level data
• Transplanting both level headers and the sprite header
• Transplanting screen exits

Not supported:

• Layer 2, both backgrounds and levels
• Vertical levels. If you have any sprites in vertical levels, the game will most likely crash upon loading
• Map16 blocks (it replaces all Map16 blocks from the first two pages with water in an attempt to make really old hacks somewhat playable. Later pages will crash the game)
• Secondary entrances
• Midway entrances, other than the screen number (SMA2 uses a different, currently unknown method of storing midway entrances' level number and X/Y position)
• Anything added/changed by Lunar Magic

Notable Discoveries:

• It seems object 3C is grass tileset. The arches have different method of calculating length (SMW length is exactly what you see in LM, SMA2 is "what you see in LM+1") and arches are longer in SMA2 than in SMW.

Support for the three new sprites:

• Sprite 12 - Coin collection block (normally found in Donut Plains 1)
• Sprite 36 - Yoshi coin sprite
• Sprite 53 - Yoshi coin sprite (behind fence)
--------------------
YouTube
Does anyone know how to access the code if NAMCOMUSEUM for the GameCube? I haven't found any tools or tutorials anywhere.
SonLVL should be in this list. It's much better than ESE and ESEII. SonLVL requires a disassebly like SonED2/SonED. (By the way.)
I don't know if this has already been answered (if it has, sorry), but is SMB2 referring to SMB2 USA, or Lost Levels? Or does the SMB editor also work with SMB2 Japan? thanks for anyone who answers

99% of people who say "smb2" are referring to the doki-doki panic romhack instead of the smb1 romhack

dunno about that other question tho
is there an SMB2 Japan level editor, anyway?
Since I owe my successful venture into Sonic hacking to this tool and don't see it on the OP list, I feel that I should mention
SonLVL.
It's probably the closest thing Sonic games have to a Lunar Magic-like editor. It works with Sonic 1, 2, 3&K, and, I believe, Crackers.
--------------------
Quintesson Judge: Silence, or you will be held in contempt of this court!
Hot Rod: I have nothing
but
contempt for this court!
- Transformers the Movie (1986)
I'm suprised you didn't include a byteswapper

--------------------
Your layout has been removed.
Both Mario Kart Wii editors have broken links.

--------------------
*everything stops*
Yeah, that's me. You're probably wondering how I got into this situation...
*cut to next post*
LazyShell 3.19.0:
http://bin.smwcentral.net/u/124/LAZYSHELL_v3.19.0.zip
The official link was taken down, and I'm assuming that's why it's no longer on the list.
List of all SMRPG Hacks

Layout by Erik557 & LDA.
Thank you!
How come douBOL Dash is not on this list ? (the Mario Kart Double Dash track editor)
--------------------
gamecubemod.org
where I hack Gamecube games
My YouTube channel
where I publish random stuff
The list is old and needs tending to. It hasn't been updated in quite some time.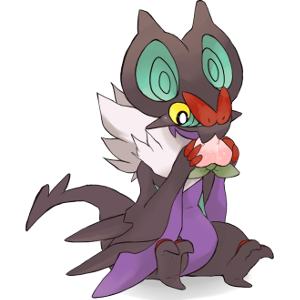 Originally posted by Noivern
The list is old and needs tending to. It hasn't been updated in quite some time.
Yeah, I can agree; with hacking entering new grounds and an increasing number of games being now modifiable, updating the toolset to accommodate the new advances and tools would certainly help. As an example, some 3DS games are now emulatable through the
Citra 3DS Emulator
. And one tool-
The Fourth Dimension
- is making level editing for Sper Mario 3D Land possible. It's defiantly a more complex tool than Lunar Magic, but it does offer a new branch for the community to experiment to when it comes to diversifying from SNES hacking.
Some other recent tools include
DouBOLDash
for Mario Kart: Double Dash (GC), and
Advance Wars - Campaign Editor
for Advance Wars (GBA).
Forum Index - Non-SMW Hacking - Misc. ROM Hacking - ROM Hacking Utilities