Hack Name: A Christmas Calamity
Author: Davichi - Submitted by: Davichi
Description: The plot is in the screenshots.
This hack includes:
-Vanilla graphics (For the most part)
-Custom palletes
-Custom sprites
-A little ASM, like controlling snowballs
-A custom boss with graphics made by me
---
Reasons
Your hack's a pretty nice one overall, but there's a handful of issues that prevent me from accepting it, especially considering how short it is.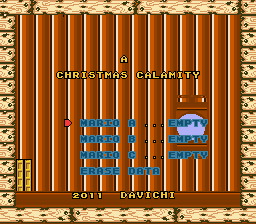 Might want to change the menu palette to something more legible.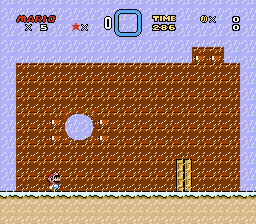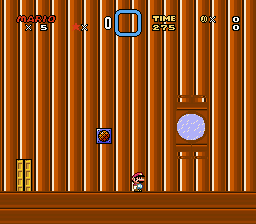 If at all possible, I also suggest looking for better house graphics. The current ones are acceptable but not too pretty, and I believe I'm not the only one to think so.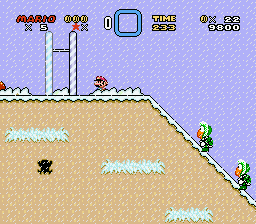 This is a minor detail, but midway points should be inserted through the Extended Objects dialog instead of DirectMap16 Access. Not only will they look better that way, they also won't reappear on reentering the level.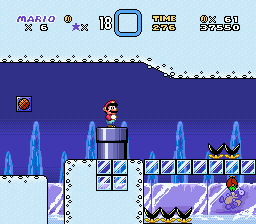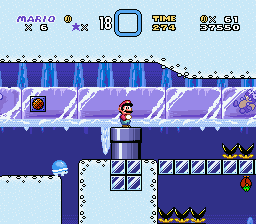 Try and fix the background position changing when you enter this pipe.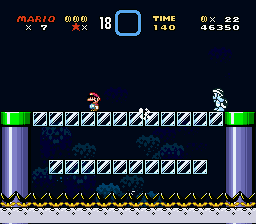 The pipes on layer 2 turn blue when they rise up again. Perhaps inserting them through Direct Map16 Access can fix that?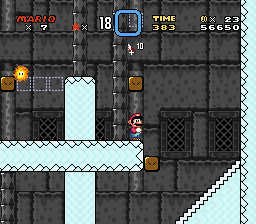 Glitchy score graphics, probably caused by the "Parkoopa" graphics overwriting them. I believe there's a patch that fixes it (called "Tile 69 fix" or something along the lines of that).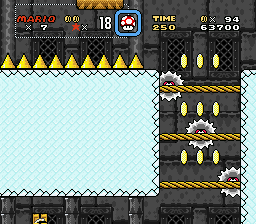 Wrong initial FG position.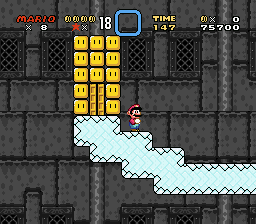 The Magikoopa doesn't always spawn (very rarely, in fact, at least on me).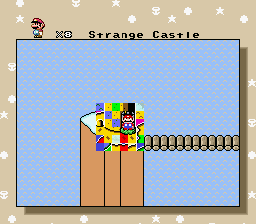 The last event glitches up quite a bit. I'm guessing you didn't uninstall the title screen moves recording ASM?
---
Yep - fix those, and you're in.