I"m making a hack, it has custom GFX, Music from the music section, and in later worlds, inserted sprites that other people made.
LATEST PIC
All Below are oldish.
------------------------------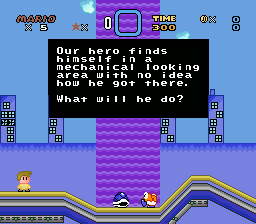 The intro message.The game references the main character as "Hero" But his actual name is "Chocolate"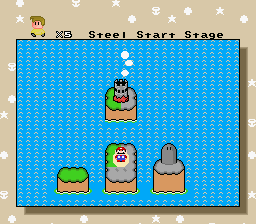 The first level. All the levels in the first world have repeating letters at the beginning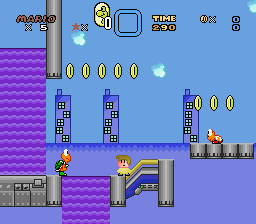 Hmmm.. I wonder how I can get that coin?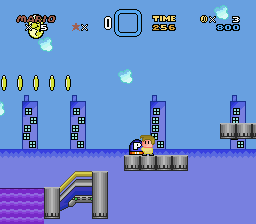 Chocolate! How dare you give away the answer!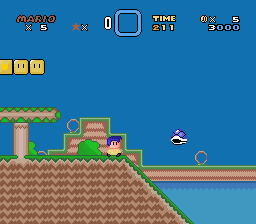 After going down a pipe, you end up in a grassy area.
Also, SUPER CHOCOLATE! :3
The name of the next level, once again with repeating start letters.
userbar(made by dratini)=
for you lazy peoples, copy this and remove the asterisks.
[url*=http://www.smwcentral.net/?p=thread&id=5363&page=0]