This would be a pretty great hack if you took it a bit more seriously. The graphics and the level design is very good generally but the silly story and the chatspeak-style messages ruin it.

If you fix these though, you'll have a very good hack, so I encourage you to correct the problems and resubmit it.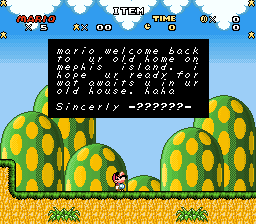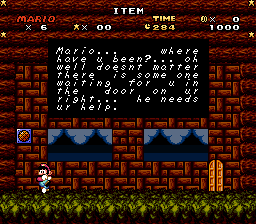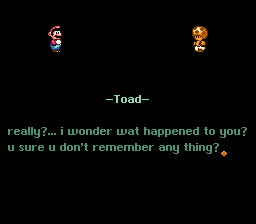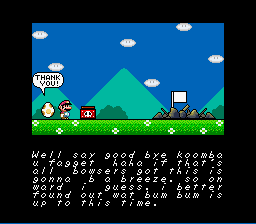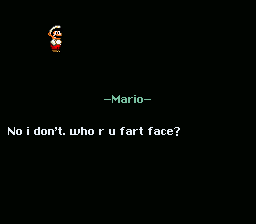 Please,
please
fix all of your messages (or ask somebody to fix it for you) so your hack would at least seem like it takes itself seriously! Things like "u", "wat", "ur", "fagget", "fart face" etc. absolutely don't fit to your (or I daresay any) hack.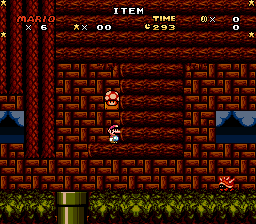 This is a small error and easy to fix: since you used HDMA, you'll have to change the priority of the boxes with sprites in it (you can change the priority in the Map16 editor, page 0x1).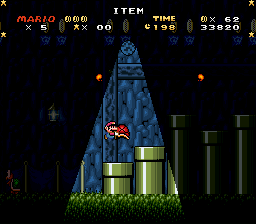 Apparently this piranha plant is invisible for some reason...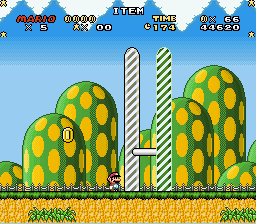 Bad outline color for the goal gate.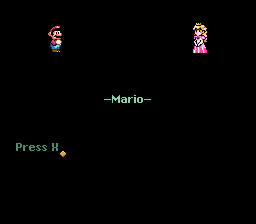 This is a bit misleading: you actually have to press A to finish the cutscene, not X.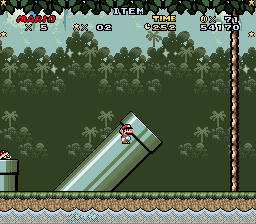 Block the way to the slanted pipe (like in the original game in level 105) so Mario won't be able to go "into it".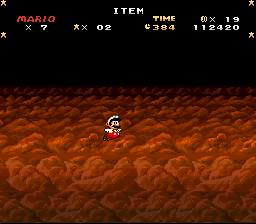 These kind of blind jumps aren't that big fun.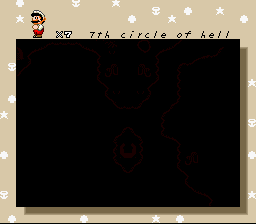 Why is this submap completely black? (well, not completely, the level tile flashes a bit sometimes, which is pretty odd)
----------
So, that's all. Good luck.