Code
Hack Name: 	Super saurkrauts world - 149.2 KB - 29 downloads.
Length: 	Unknown
Author: 	saurkrauts - Submitted by: saurkrauts
Description: 	A nice hack!
Not really...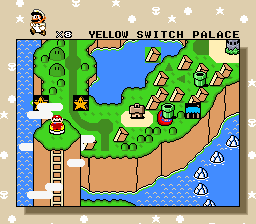 Besides the horrible palettes and cutoff here which in the main reason for these screenshots, you could of at least made a new overworld..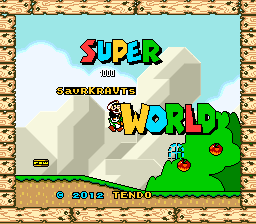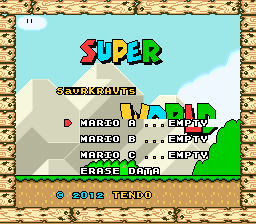 Not a very great looking title screen, and pulling up the file select options causes cutoff and even more ugliness.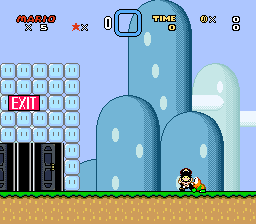 Mario shouldn't be able to die in the intro screen. Bad Things Will Happen (tm)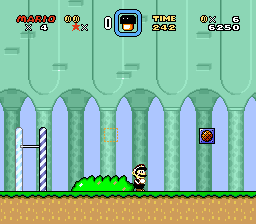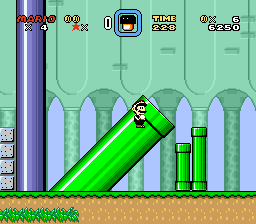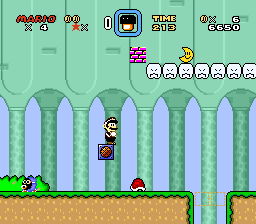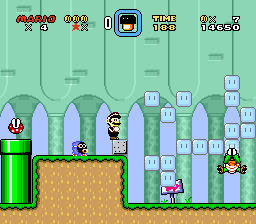 This rest of this is just minor (ugly) edits to 105.
Please refer to the HSG in my signature, and watch Videos 1 & 2 of what not to do in your hack.
Layout by LDA during C3.