Hack Name: "Being_Mario" v0.1
Length: 9 exits
Author: Oh Hell No - Submitted by: Oh Hell No
Description: Mario thinks being him is harder as you think so he wants to prove the world his life is awful.
This is a Vanilla Hack with Custom Music, Map16 and a tiny bit of YYCHR.
Enjoy
Oh Hell No
---
Reasons
This was pretty nice actually, but a few things prevent this from being accepted.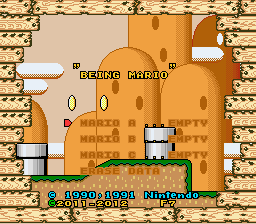 Try correcting the menu palette.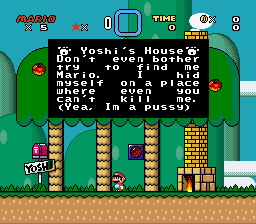 Not sure what to think of the profanities here (as well as the chatspeak in the first two message boxes), but it's not exactly a reason for removal, so keep it in if you like.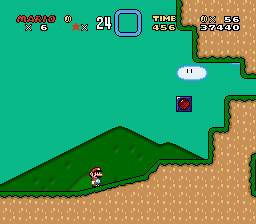 What's bothering me most here is your palette work - they're all far from ugly, but often the colors in a palette don't seem to go well together. This was the case in a lot of places, actually; this picture, together with the one above it, is just representative of all of them.
Here's a tip to make your colors look more fitting: In any palette row, change only the color's brightness (dark green -> light green), but not the saturation (extremely green -> grayish green) or the hue (green -> red).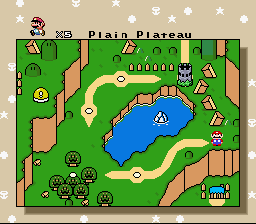 Are the level supposed to be all accessible from the start?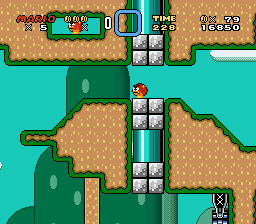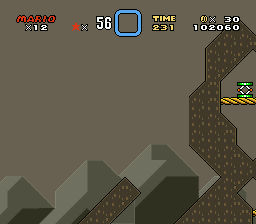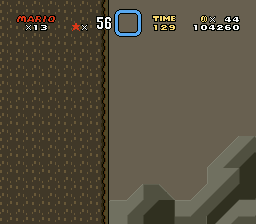 Wrong initial FG positions. Take a look at
this diagram
to learn how to fix it.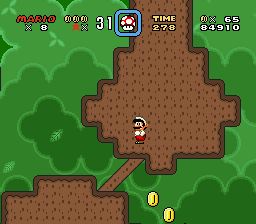 By trying to jump over this structure, you can end up inside it instead.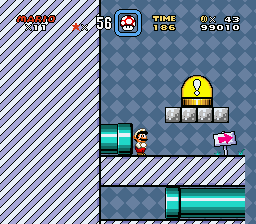 This peculiar problem fixes itself when you move, but it's slightly annoying nonetheless. See if you can fix it - maybe extend the level to the right (with a wall or something)?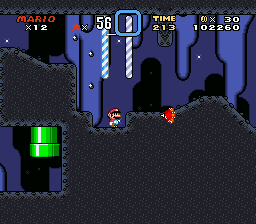 This Spike Top refuses to work right.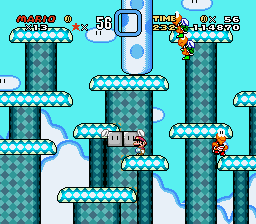 Hammer Bro platforms should not be able to push you into the ground, as that can sometimes greate major graphical glitches. Although I wasn't able to produce one of those here, you might want to move the platforms in this level up a bit just to be on the safe side.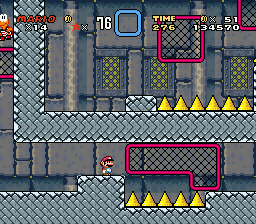 The three corner tiles on the floor I'm standing on aren't right - those are the tiles you're supposed to use when there's something behind the ledge.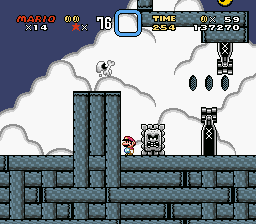 This Dry Bones sometimes partially disappears, probably due to bad sprite memory settings.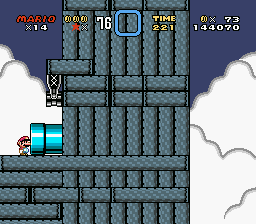 Although it's unlikely to be fatal for any player, you might want to have the auto-scrolling stop in the screen where the pipe is.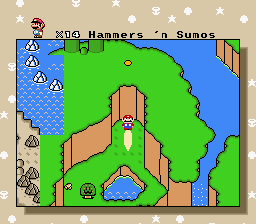 Woah, major cutoff on the second map.
---
Apart from these issues, this hack was actually quite good. Just fix them and you're in.