Hack Name: Wario on the frozen night island
Length: Unknown
Author: Ironman81 - Submitted by: Ironman81
Description: Wario on the frozen night island
---
Reasons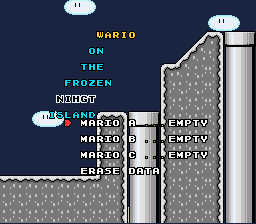 Most (if not all) in-game texts still say "Mario". Also, it's still possible to make this a 2-player game, which I suppose isn't what you want.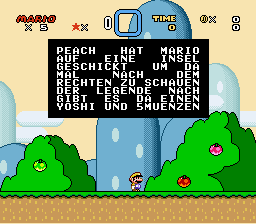 Woah, no need to go all caps here.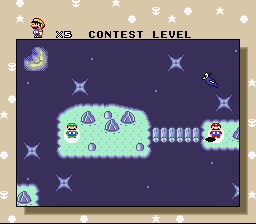 *sigh* I take it some German Youtube guy has started a hacking contest again?
Look, this is not the place to upload your contest entries, whomever they're for. Upload the patch to your
File Bin
or some other file hosting site.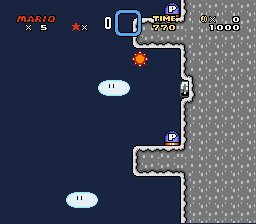 Wrong initial FG position.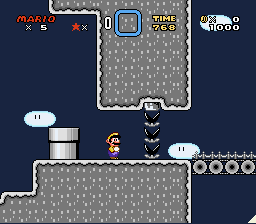 Stacking munchers like that isn't the best thing to do either.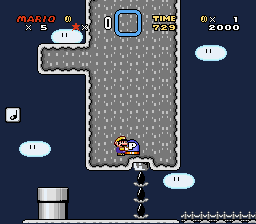 By trying to walk over the roof you can accidentally end up here.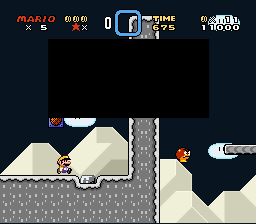 Oh hey, thanks for the info.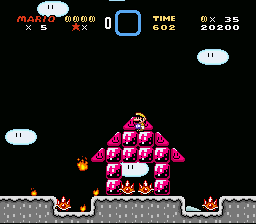 These look rather ugly (and act kind of glitchy), to be honest.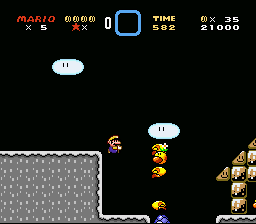 Sprites sometimes disappear due to sprite memory issues.
---
If this is supposed to be a contest entry and nothing more, please keep it somewhere else. Otherwise, you may want to read our
Hack Submission Guidelines
, watch
this video
, and try again.