World Progress
Difficulty: *
Area 1 - Construction Path
(Completed)
Area 2 - Forest/Caves
(80%)
Area 3 - Clouds
(Completed)
Area 4 - Haunted/Graveyard
(80%)
Difficulty: **
Area 5 - Industrial Canyons/Desert
(Completed)
Area 6 - Ruins
(Completed)
Area 7 - Pipe Theme'd
(75%)
Difficulty: ***
Area 8 - Water Theme'd
(Completed)
Area 9 - Oriental/Tower
(Completed)
Area 10 - The Underworld
(Completed)
Difficulty: ****
Area 11 - Toy Land
(80%)
Area 12 - Frozen Lands
(Completed)
Area 13 - The Space Station
(75%)
Difficulty: *****
Area 14 - City/Airship
(Completed)
Area 15 - Mountains
(No Progress)
Area 16 - Plant Laboratory
(No Progress)
Difficulty: ******
Area 17 - Forbidden Islands
(No Progress)
Special Area - Solar Passage
(No Progress)
Introduction
Hello guys. I think it's been about a month since I released Super Mario World - The After Years so I think it's safe to finally make a thread for the sequel to it, though it's currently not released on this site. Right now I happened to be working on a update for it so when that's finished, I'll resubmit it. Anyways the sequel is just called "Super Mute World" because now you know what happened years after the Mushroom Kingdom. (If you don't, play Episode 1 or watch a play through to find out though you won't find many at the moment.) Anyways this hack has actually been in progress before the release of The After Years, around the time I was waiting for the player graphics to be completed and I'm still kind of in the early stages but not to early as I have good progress done so far. Anyways now to explain some of my plans for the hack.
Plans for this hack.
1.
This hack will have around 70 - 80 levels...pretty much similar to the after years. (This is just an estimate I should mention.)
2.
The hack won't have the usual 8 Worlds but will have more instead. (Keep reading). There will be about 18-20 worlds, 4 main levels per World and a boss being at the end of each one. Quite a few of them are actually optional as you can beat the game without going to some of them, while others are mandatory. Just something a little different I thought I'd try out.
3.
The levels will be pretty nonlinear compare to the levels in SMW: The After years. This hack you will have the freedom to explore in levels though some levels might be more straight forward compare to others. I was a victim of forgetting to add bonus areas so I really want to include that in this hack.
4.
The Super Metriod Health Patch will continue to be used as I don't know of any other patch that allows you to stay big. The enemies take 20 HP by default but later enemies will start to take more and certain enemies will just take more by default. (mainly the slower enemies or big enemies.) Now don't be alarm as you'll also have the chance to find reserve tanks so it'll balance everything out.
5.
After playing Mario Gives Up 2, I was kind of influenced to make my Overworld not so straight forward as I liked how the hack's level paths were. Now course it isn't going to be a complete rip off or anything. Just you'll have a bit more traveling freedom. At the beginning of the game you'll be given the option to start at World 1 or World 2. It won't be too complicated though, I just want the player to put a little effort into finding where they have to go. (There will be good hints and clues though so no worries.)
6.
Last but not least, there be will be a bit more to the gameplay of the hack. The first addition will involve collecting keys. Don't worry, this gimmick is item babysitting free. In some levels, the Yoshi coins have been replaced with red keys. In these levels, there will involve a door or doors with a specific number on it (1 ~ 4) and those would be how many keys you'd have to collect to go pass that door. The level video below is a good example of what I mean.
Gimmick Example
Of course there will be different ways to get keys in certain levels.
As for the second addition to the hack, Yoshi is availbe in this hack. However, he's not really handed out freely sadly. He'll mainly appear in levels where you'll need him to proceed or make life easier. I guess you can kind of think of Yoshi as a vehicle or something.
Screenshots & Videos
Ah well enough of the planing stage. Here are some screenshots and level videos of progress I have so far. These are the first 4 world and also the 1 star difficulty Worlds.
Area 1 - 1: (Unnamed Level)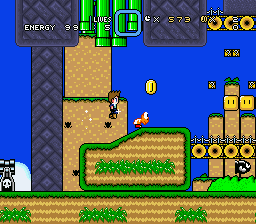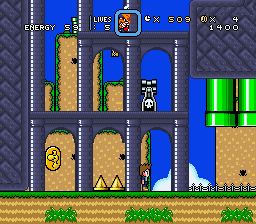 Area 1 - 3: Conveyor Base
(Video)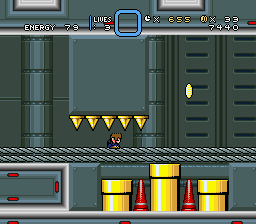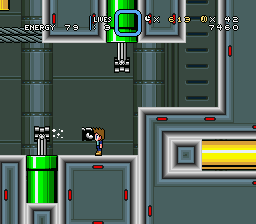 Area 2 - 1: Emerald Forest
(Video)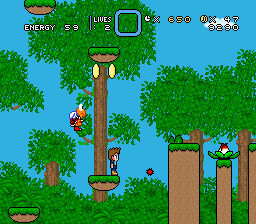 Area 2 - 2: Sunset Forest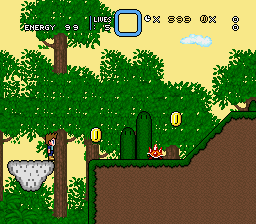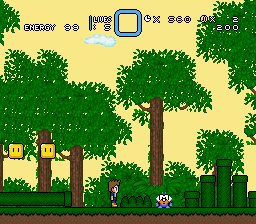 Area 3 - 1: White Cloud Valley
(Video)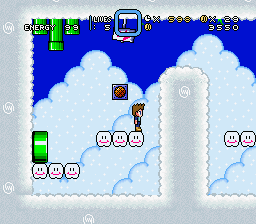 Area 3 - 4: Sky Temple
(Video)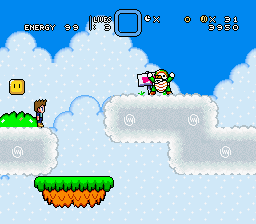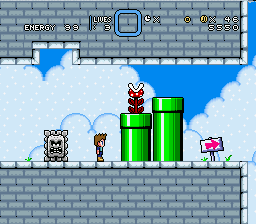 Area 4 - 2: Mirror Temple
(Video)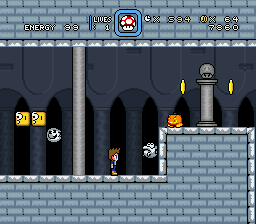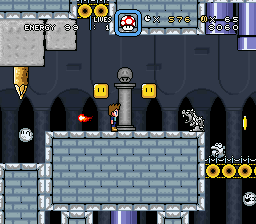 Area 4 - 4: Moonlight Tower
(Video)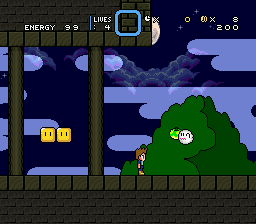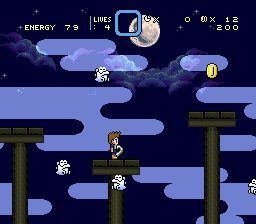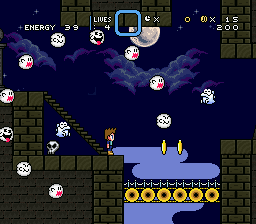 Well this is all I have to show for now. Holy cow, this took an hour to post. This has got to be more longest post honestly. Anyways comments and feedback are always welcomed and always appreciated. I'll show more later.
-EvilGuy-
--------------------
My Youtube Channel for Hacking and Gaming.