Originally posted by Leod
We should kill all Tigers and Lions too because they can kill us and you can make nice clothes from their fur!
Originally posted by Kaijyuu

I'd like to see your psychology degree and studies showing that every single person who's ever acted on a violent desire is Evil (tm). 'Cause all I see so far is generalizations.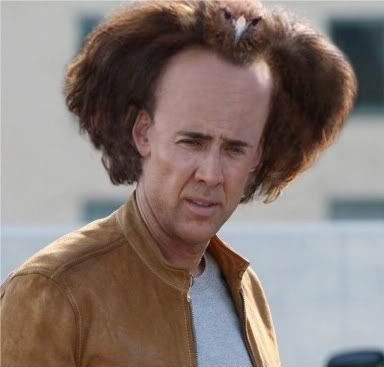 Why? First, we cannot compare any animal species with humans because it doesn't mean anything: carnivorous animals kill to eat, to combat hunger, while this monster called James Holmes killed just for the sake of doing it (when he got arrested he didn't even oppose to police, he just let them arrest him, which makes him even more insane), and even if he had a reason, that wouldn't be valid because, according to the current investigations, he wouldn't have anything to revenge, if he had.
Let's reading
this
, for example: it talks about the neightborhood's thoughts about Holmes before the tragedi... would you think he would revenge anyone? And even if he had a troubled childhood... you do something like he did??? No that must be mentally illed, otherwise, there is no explanation!
Then... Kajyuu or whatever: saying that a guy wearing like Bane and enters a theather, tries to kill everyone and hides chemical weapons with booby traps in his home is not evil is just inconsiderate! Don't you realize he caused havoc, fear and pain to over fifty people for no apparent reason (mabye a reason will come out in future)? Those people are insane, and insane people are evil! Remember, evil is not like the guy that does evil laugh in a goddamn movie or videogame, real life evil is this, along with other subjects (Ever heard about Gheddafi?). And you wouldn't punish a people like him because it can be restored to normal? This is the cloud cuckooland! Really, did you read what he did? He setted up a bomb in his home! And let's explaining what he would have wanted to do, according to cops: He set a timer to a radio that would start techno music with high sound volume, leading neightborhood call the police, so the police would break into James's apartament and blow up. So, you say a person like this doing things for "violent desire" is not evil, and that's and inconsiderate thing to say! Because i really don't think you would say this if you were in that theater! You don't need a psychology degree to understand the gravity of this situation! Put yourself in those survivors's shoes (especially who got hit by bullets) and try to realize how those people would feel instead of being so prissy and insensitive! You are taking this matter too lightly, it seems.
But I just replied in this way because so people won't think i cannot elaborate topics, so i won't give others a shitty image of me, but i know you won't read a word of what i have written (or at least: you won't pay attention) and will accuse me for being "evil" and "stone-hearthed".
But if you want either life or death sentence, at least, doesn't changes... but saying this is a recoverable subjuect is just inconsiderate.
And personally, if i try to put myself in their shoes, i just admin i cannot feel like them! But i feel angry!
Even because when i read about the article about that Jessica, who got killed in that theather... that just makes me upset and angry! Not only he killed people, then he would kill again with his bomb-apartament! His apartament is so full of explosives that the authorities cannot defuse every bomb so accurately so they will make the apartement explode with the bombs. They even discovered an internet account about sexual encounters, which is
here!
... That makes the matter even more terrible! I totally agree with setting guards and heavy security even in cinemas, after what happened in that cinema!
Urgh! You have to fear disasters like this even if you go to a goddamn cinema! And what will happen if i got to watch Brave? Will a freaky girl impersonating Merida come in the theater and start to shoot arrows to spectators? (sad sarcasm)
--------------------
My deviantART
My Youtube channel
My avatar
Watch, i made a Super Mario 64 level