(hack was renamed to Mario Bros Adventure Land)
[hack zip]
Definitely an improvement after the previous version! The levels seem to be more organized now, they're not that boring as before and you've fixed a couple of things, which is nice.
There are, however, still a few things that need to be mentioned.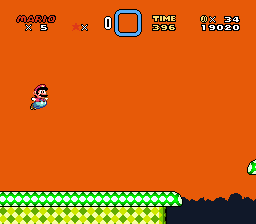 I may be the only one, but this bright orange BG color still irks me...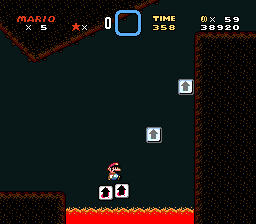 The Note Blocks are pretty badly colored, especially the sprite of the Note Block looks weird.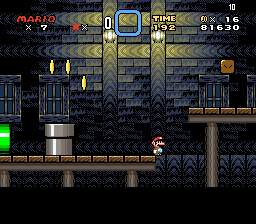 These platforms are floating in the air -> cutoff.
Also, this Ghost House level was pretty weird...I could find the real exit of the level right at the start, and all of the other pipes/doors led me back to the beginning...why not put the real exit somewhere later and make the fake exits lead to another room or something?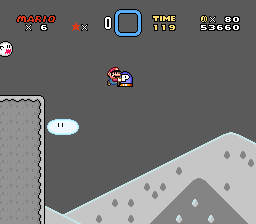 This is a pretty big blind jump here (also, I didn't see the point of bringing the P-Switch with me, even though the "ghost Bob-Omb" said that it's needed...I could beat the level easily without the P-Switch).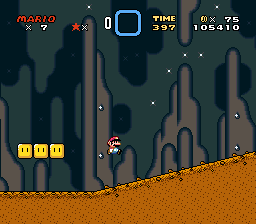 No offense, but the FG's palette is pretty ugly here.
You could also try and make some layer 2 events for the first submap - though it's already much better than in the previous version -, it'd look definitely better.
Final note: there were some grammar/typing errors in the message boxes, I
highly suggest
you to proofread and fix them (yourself or ask someone to do it for you).
-----
That's it, basically. Good luck!