[hack zip]
The ROM crashed after the intro level. I tried it multiple times, with more
clean
SMW ROMs, it still crashed. Please test your IPS patches before submitting!
Also, looking at the screenshots, there are a few things that need to be pointed out: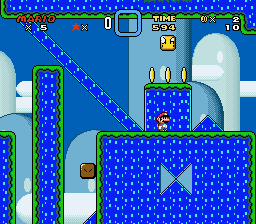 Sorry, but these palettes are just plain ugly. The bright blue doesn't fit to a grassland level at all.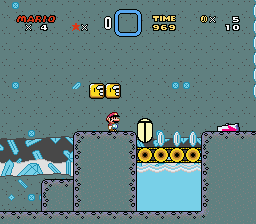 I can't really tell whether is something a part of the BG or the FG. Also, these aren't the best palettes either.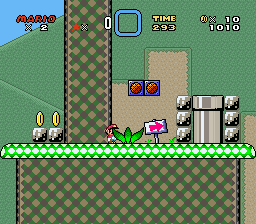 The same applies to the ledges and the cement blocks, too.