Quote
Hack Name: Luigi's Walk - 160.6 KB - 21 downloads.
Length: 6 levels
Author: PokeFan156 - Submitted by: PokeFan156
Description: Luigi needs to get home from his day of work plumbing in time for dinner. Help him get there as soon as possible! Credits are in the readme.
Overall this hack is very bland and has a few issues.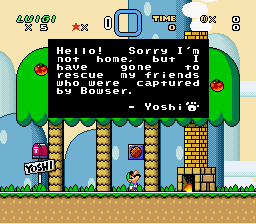 Original Yoshi message and house. Not really a removal reason, but it could have been changed.
Extrememly flat and boring OW. THis could be fixed up and decorated quite a bit.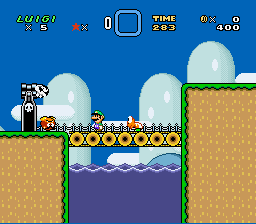 That bridge is a bit cut off with the corners of the land tile. Once again, not a removal reason, but just something to point out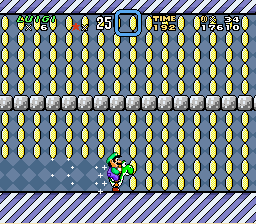 Unedited Yellow switch place. Its best not too leave unedited levels in a demo of your hack, it doesn't look good.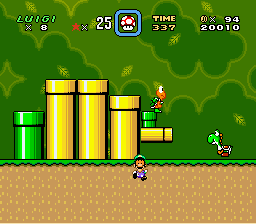 Best to avoid small spaces like this where the place can squeeze themselves in as big Mario and get themselves killed. Also the small pipe is cut-off with the large one.
This is what happens when that little pipe in not underneath the diagonal one. Check the original SMW level to see how they had it set up.
Overall, there really wasn't much to this hack, the levels seems really small. I recommend you check you the level fundamentals link in my layout for more information on what we are looking for.
Layout by LDA during C3.