(fun fact: originally, I planned to name my first hack, The Big Boo's Legion as "Mario's Little Adventure", and I used the abbrevation "MLA" all the time...fun times)
There are a couple of problems you need to fix in your hack in order to get accepted. Overall, your levels were pretty well designed, most of these problems are "technical" anyway.
Probably the best option if you translate your hack to English (if you can't, you can ask a German user to help you, maybe). It's not a big deal, though. Anyway, the three "8"s at the end of the message box don't look that good with the outlines.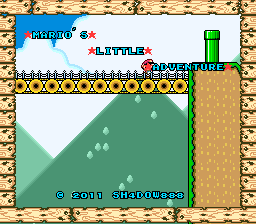 The camera starts too low;
this diagram could help
.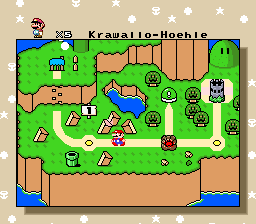 Why are all of your levels are accesible right from the start? It'd make more sense to make the levels unlockable.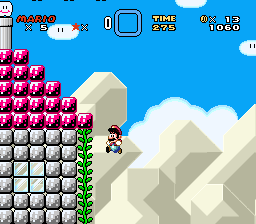 The pink cement blocks are rather ugly here, no offense.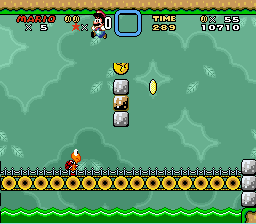 You shouldn't put a Yoshi Coin on a sub-screen boundary (press F2 in LM to view them), or else this will happen.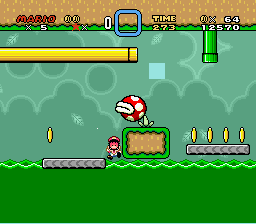 While it was a bit suspicious, nothing told me that green water would instant-kill Mario. Also, there's a cutoff tile in the background.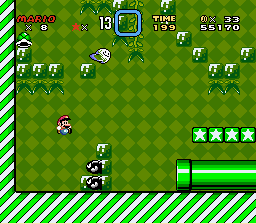 Again, pretty badly colored cement blocks here.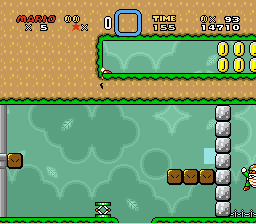 Very small nitpick: you should enable priority for the surrounding blocks here as well, so Mario won't be visible "before" them.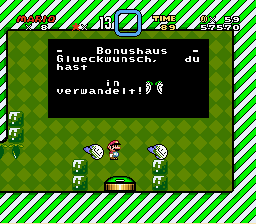 The message box is a bit glitchy.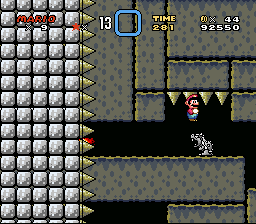 You can't pass this place here without hurting Mario, best if you avoid narrow spaces like this.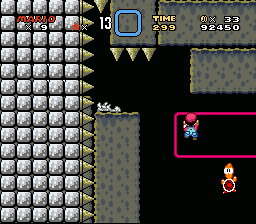 Not sure why this Koopa climbs in the air...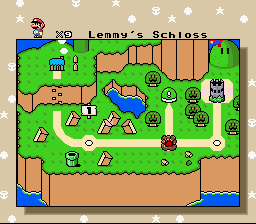 After I pressed UP on the Overworld after finishing the castle level, Mario disappeared and I couldn't get him back. Best if you block the ways on the OW.
Also, I noticed that your hack broke in more accurate emulators (bsnes, snes9x 1.52+). You should re-download the custom music you used from the Music section and change to Addmusic 4.05.
Well, that's it. I really recommend you to read/watch these things befores submitting a hack again:
- Watch
this video
- Read the
Hack Submission Guidelines