Originally posted by Oh Hell No
did you like the small color modifications?
Yes, of course. It's somewhat a simple idea that improves nicely the visual appeal.
Originally posted by Egadd
Smash Mountain theme
Couldn't pick the song yesterday, and right now I'm on my job I am unable to hear any sound. However I can download it and take it home to check out.
As for your level 22, I have LMSW here so I could play it. Had fun with it, liked its design in overall. The only complaint is sprite memory when there are Super Koopas + Sumo Brothers + Sumo Flames together. I'll see if the OAM patch will fix that.
Hard to play calmly, as they can fire me if I'm discovered playing games at work... also LMSW doesn't help on gameplay, it's more a tester than an emulator... a slow PC can't handle more than 15fps and the lag is always distracting...
Originally posted by Theonesuperx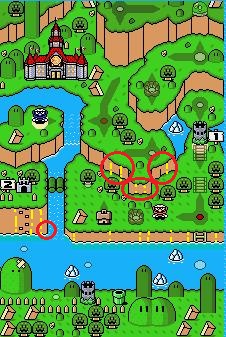 Looks a lot better but can become even better. Everything the others said. Don't give up!
As for me... nothing new today, aside that I'm claiming Level 12. Got to use the Carrot tileset I'm drawing in it, so it may take longer to get completed.
And Egadd's sublevel database has been added to second post. Will get updated with each Base ROM update. No updates today, though.
EDIT: Blind Devil is officially dead. Changed my name to Q-bee forever.
--------------------