[download zip]
Looks promising, there are just a few technical things and you're very close to get your hack approved! I mostly really liked your custom music choices, I see you are pretty much into sampled music, which is cool.

Let's see the screenies here...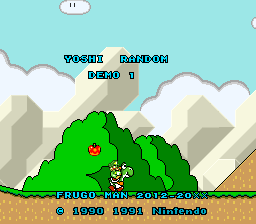 For some reason, Yoshi turns into Luigi while riding a Yoshi
(Yoshiception *shot*)
.
Also, I'd highly recommend to change your title screen to something more unique, build a new level, change Yoshi's movements etc.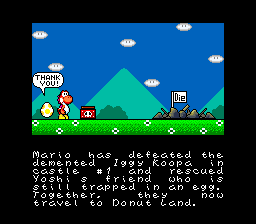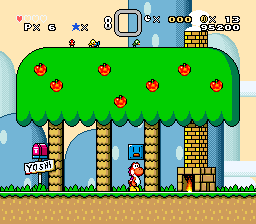 Same goes for these stuff, although it's not crucial, it's a pretty great thing if you change the intro level, Yoshi's house and at least change the message of the castle destruction scene (also, it doesn't even fit the hack's context - the main character isn't Mario but Yoshi).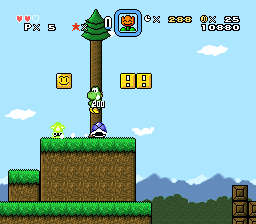 For some very weird reason the Blue Shelless Koopa turned into a Blooper-thing (?) for a second.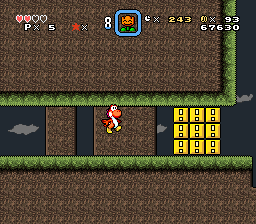 Small level design advice: I wouldn't make the player wait after pressing the P-Switch like this. I mean, what's the point, after all? The player presses the P-Switch to unlock the path but he/she has to wait 5 "tiles later" for a couple of seconds. It's not a good way to make your hack's playtime longer.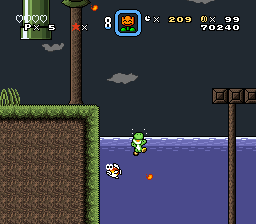 That water didn't look that killer to me... (a sign, warning, or making it obvious that the water instantly kills Yoshi would be great).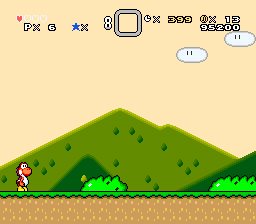 Don't let the player access unedited levels (make a "Demo End!" level or something like that).
---
Well, that's it, basically. I think after these being fixed your hack will be approved easily.