Removed
Hack Name: Super Duper Mario World [Demo 1] Demo - 429.5 KB - 42 downloads.
Length: 6 levels
Author: RyanAnayaMc - Submitted by: RyanAnayaMc
Description: This is very short, hence the fact that it is a first demo. Review and tell me any glitches.
Reasons
Overall, this hack needs a lot of work before it will be up to SMWCentral's standard of quality. Please take the time to read over the
Tips Of The Day
. You should play through some of the hacks hosted on the site to get an idea of what you should be aiming for. Last but not least, replay some of the classic Super Mario games to get inspiration for good level design.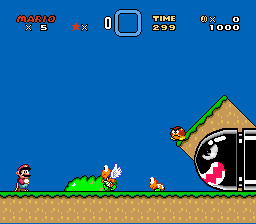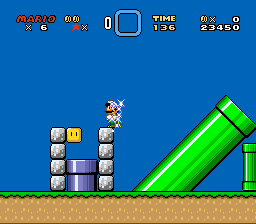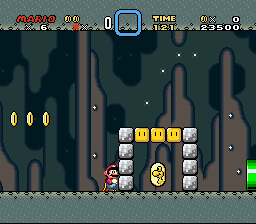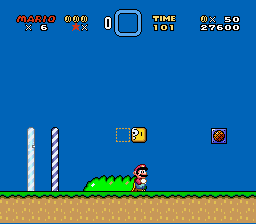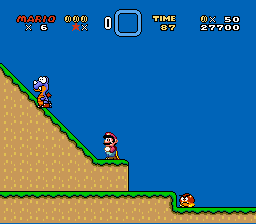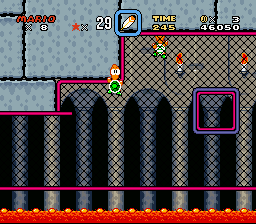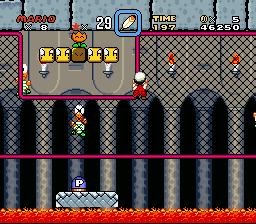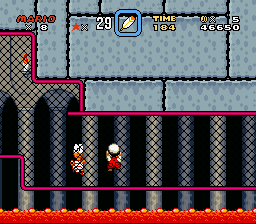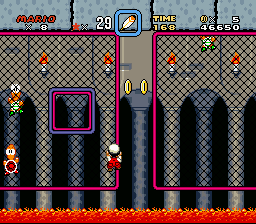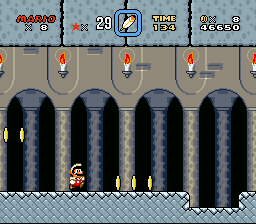 Much of your game seems to be based on blatant edits of Super Mario World's original levels. Please make sure no trace of the original level design remains.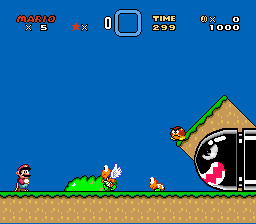 This is an example of a "think fast" level beginning, which is just kind of cheap and unfair.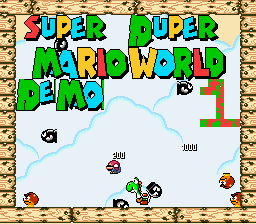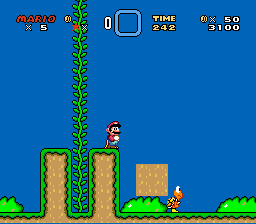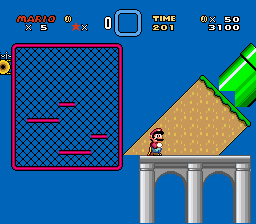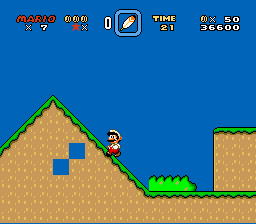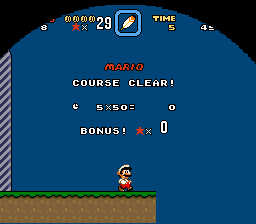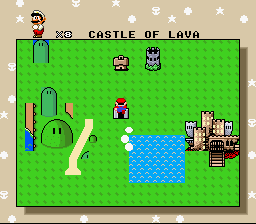 There is a lot of general graphical ugliness going on in this hack. I'm not sure if it was intentional or just laziness. Please take some time to give your hack a cleaner look.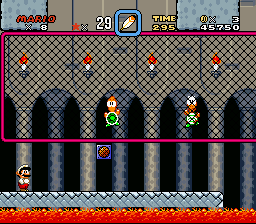 Watch out for cutoff tiles, like these castle blocks getting eaten by the lava.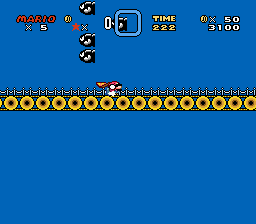 Another "artificially difficult" area.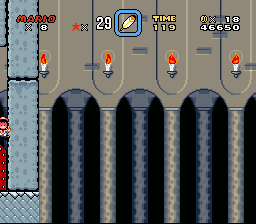 In an auto-scrolling area, make sure to not let the player get killed by the screen edge.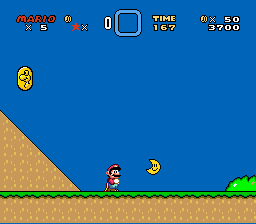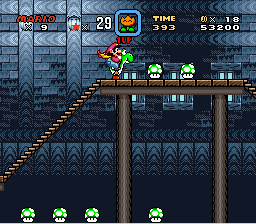 These 1-Ups are very easy to get...a little
too
easy.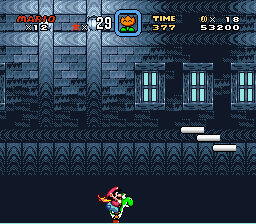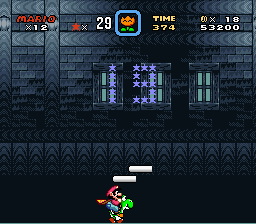 Don't forget that the bottom row of blocks in LM is not visible in-game. Also, only one exit tape is necessary for ending a level. They also look better when used with the Goal Gate.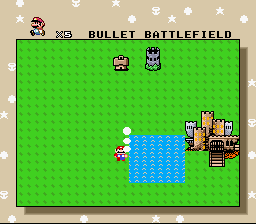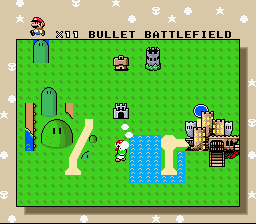 The overworld is also fairly plain unpretty.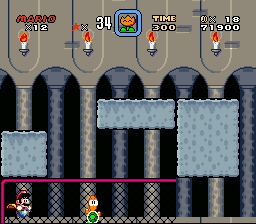 You're using some bad FG/BG start settings here.
Use
this diagram
to help correctly set up your FG/BG start settings.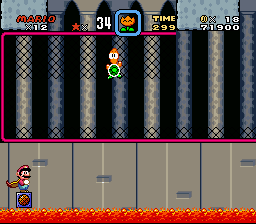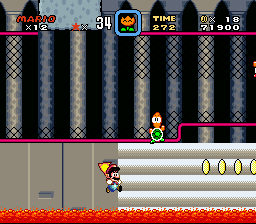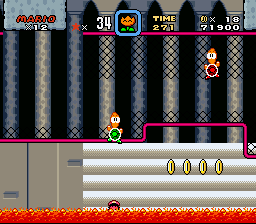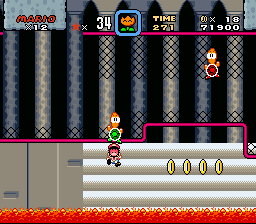 I'm not really sure how I am supposed to advance any farther in this game. This is the beginning of a level and there is no way I can see to progress.
Please watch this video by cyphermur9t
-- it gives a lot of good tips for beginners and also outlines several bad habits that are commonly frowned upon by our community.
This hack does not meet the following
Hack Submission Guidelines
:
Originally posted by Hack Submission Guidelines
2. Minor edits of existing SMW levels will not be accepted.
Use Ctrl+Del to remove old SMW levels. (104, C5, C7, and 3 are exempt from this.)
4. Avoid major graphical glitches.
Errors such as garbled sprites/FGs/BGs, message box text screwing up layer 3 items, floating/stacked/cutoff tiles, and general graphical ugliness are frowned upon. Furthermore, don't forget about glitches which involve the sprite memory - the graphics of the sprite will 'disappear', but the sprite will still be there, and can unfairly hurt Mario.
5. Your hack should be of a reasonable length.
Unless you intend to make your hack contain very long and very high quality levels, demos which are too short to provide any feedback on or be enjoyable will be subject to removal. A general rule of thumb is that the hack should feature at least one complete world with about five levels, or should feature around at least 15 minutes of game time.
9. Keep the hack at a fair difficulty.
Avoid issues such as death traps after the goal, blind jumps, forced damage, excessive enemies, places where you can get permanently stuck, excessive 3-UP moons, projectile sprites (e.g Bullet Bill) placed directly into a level instead of using the correct shooter/generator sprite, etc.
11. Have fellow users beta test your hack before submitting it.
Your hack should be as good as you can make it before you submit it to be featured in the hack database. A good way to make sure you have a quality hack is have it beta tested. Have your friends play it and give you feedback, or
recruit some beta testers
.
12. Quality level design
Your hack has a much higher chance of being accepted if the level design is fun. Conversely, if the level design is found to be lacking, then small graphical glitches may be enough to push the hack into deletion.
--------------------

[?] Miscellaneous Helpful Hints
If I moderated your hack, there was apparently a 90 percent chance it was rejected.