NAME:
Mario Strike World - Demo 1
AUTHOR:
Frugo Man
DESCRIPTION:
This game is fun but it looks like a bit like Super Mario World but there are new levels, for example:
-Custom Music
-Custom Sprite
Once everything is ready but it will still be used with the version of Demo
---
Download link
REASONS FOR REMOVAL:
Not at all a bad hack; just a single glitch and a few other miscellaneous things to fix, and this should be accepted the next time you submit it.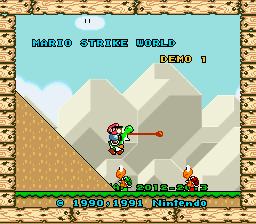 Some of your title screen text goes behind the ground; just enable layer priority for the letter tiles to fix it. And a new title screen would be nice at some point in the future, but given how this is just a demo I can understand not changing it yet.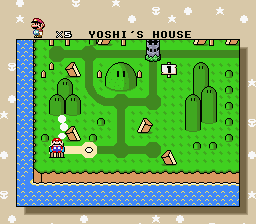 Some slight perspective issues going on with the bottom corners of the island. Your overworld could also use being a bit less square and flat.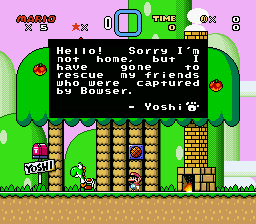 What do you mean, "I'm not home"? I can see you right there! Stop lying to me, Yoshi.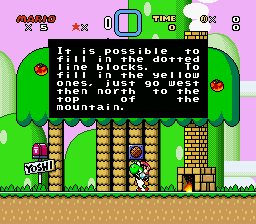 Also this message kind of doesn't make a whole lot of sense either, given your new overworld.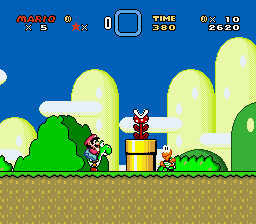 Just a minor thing, but you might want to apply the patch that fixes the piranha plants' stems and turns them green; as it is, there is a (very) slight chance that they can mess up the graphics for another onscreen sprite.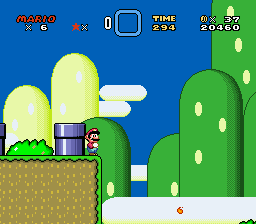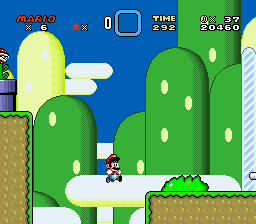 Dying to a pit you couldn't see is never fun. A few coins leading the way would be nice.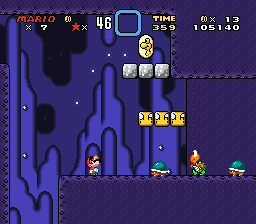 Is there supposed to be a way up there without bringing Yoshi from his house and jumping off of him? If so, I wasn't able to figure it out. Same with the secret exit in this level.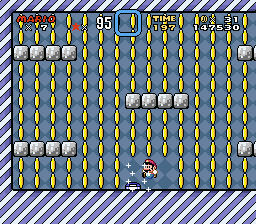 Well hello there, generic Yellow Switch Palace edit #48,232,486,482,413,068,541,187,612,048.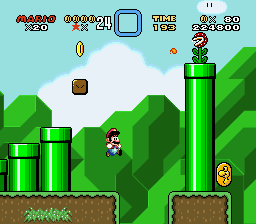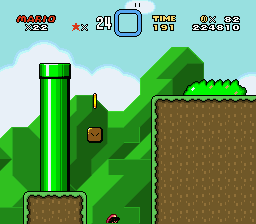 Those might not be the best places for invisible coin blocks, especially the second one.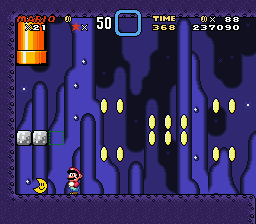 This moon is kind of really easy to get, given that it's right down a clearly visible pipe on the main path of the level; you might want to hide it a bit better. It also respawns, since you placed it out of Direct Map16 Access rather than Extended Objects.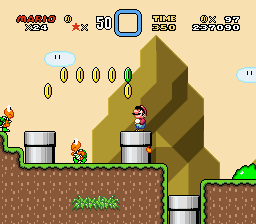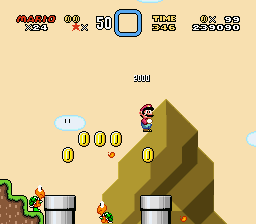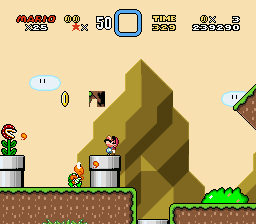 Probably the main removal reason: if you collect the Yoshi coins in a room and return to it, they get replaced by these odd green coins that turn into solid garbage blocks. I'm guessing you were experimenting with alternate Yoshi coins and then just placed the normal ones over your custom ones?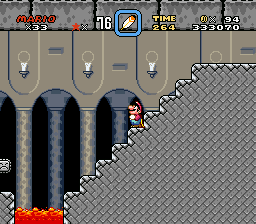 The background candles are missing their flames. This occurred in all of your levels with this background.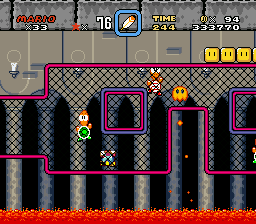 Sprite memory issues caused Mario's head to disappear here. 0_0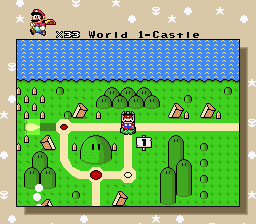 You might want to move the entrance to world 2 a bit closer to the first castle, so you don't get these ghost event tiles flashing on the left side of the screen when the path is revealed.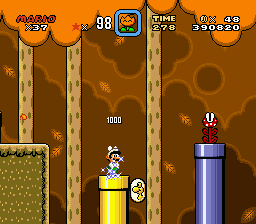 I'd very much recommend that you come up with something better for the Yoshi coins you placed this way; collecting them isn't hard, just annoying.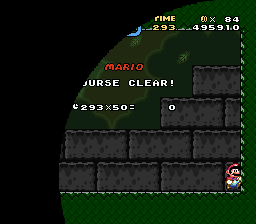 You should probably use the other level ender that causes Mario to freeze in place, so he doesn't look like a silly walking into the wall like this.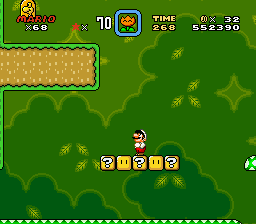 Yet another Yoshi coin I have no idea have to reach other than bringing another Yoshi all the way back from world 1, which doesn't really seem worth it.
---
So yeah. None of these things should be hard to fix in the slightest, and once you have done so, I don't see any problems with accepting this; your level design appears to be pretty good, and I had fun playing through the demo.
(man, I haven't written one of these in absolutely forever)
---
My YouTube channel
Get the official ASMT resource pack
here
!