Description
:
This is a hack I made back in 2010 for a school project (yes, a school project!). I might start working again on it but I would like to get your feedback on the levels, storyline, dificulty and... well, all thats in the hack. While playing you might run in 2 or 3 glitch, but it currently doesn't affect gameplay too much, anyway I am planing to fix this as soon as possible! For more Gameplay check this video! http://www.youtube.com/watch?v=neve_9KsajM
---
[
IPS Download
]
---
Reasons for Removal
:
1. In your description you mentioned there may be a few glitches... Why not fix them before submitting your hack? In fact, in your readme.txt, you wrote a long list of glitches that seem very easy to fix (mainly slowdown and sprite memory errors)! "As soon as possible" should mean, "before I submit my hack!" This made me very worried when I started up the game..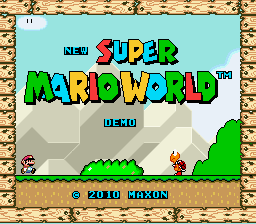 2. The words "NEW," "DEMO," and "2010 MAXON" all have a black background to them. There is a set of letters and numbers you can use that look better and don't have this background.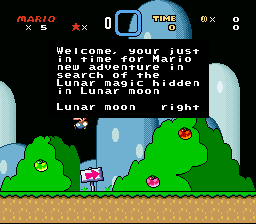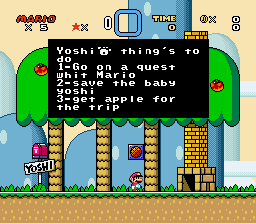 3. Your grammar could use some work. Get a beta tester or two to help you out with things like these.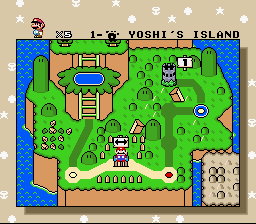 4. Your overworld is... okay. While we appreciate the effort of modifying the existing overworld, it just doesn't look very nice.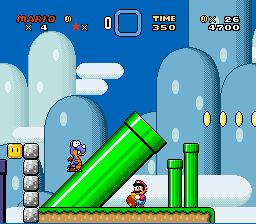 5. There was a reason you weren't able to reach the undersides of these pipes in the original Super Mario World: They act really glitchy.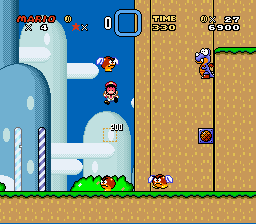 6. This part was really unfair because of all the enemies raining down from above. Besides, falling Paragoombas (without parachutes) and Rexes don't make any sense!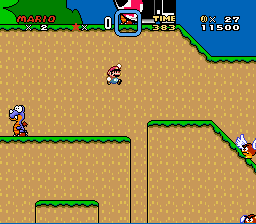 7. I got lots of slow down here because of all the Goombas, Rexes, and Bonzai Bills. You could cut down on the amount of Bonzais to remedy this problem.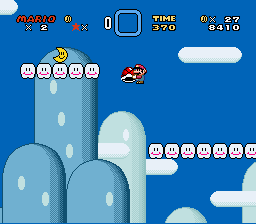 8. I could just jump up to this moon. 3up moons should be a rare, hard-to-get prize for the player. Wait a minute, this looks familiar...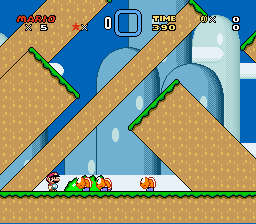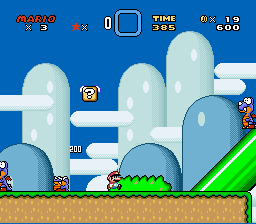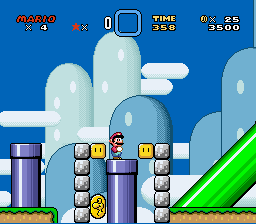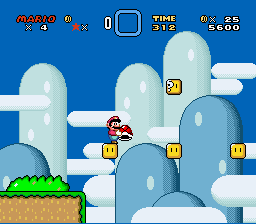 9.
Main Reason for Removal
: All of your levels are blatant edits of the original Super Mario World! We've all played that game enough, why not create original, truely new levels? Make sure to press Ctrl + Del in the level editor to delete everything so you can start from scratch.
After this level, I took a look in Lunar Magic, and every level in your demo is a close match to their SMW counterparts. I didn't bother going on because there were plenty of things wrong with
just the first level
!
---
Overview
:
This may have been an interesting school project, especially if no one else in your class had heard of hacking. However, it is not something that would fit in our hacks section. If you want to try to submit something, make sure it is something truely original.
(See sections 2, 9, 11 and 12 of the Hack Submission Guidelines.)
---
Have a nice day.