Welcome!
Welcome to my C3 hack thread! I hope you'll be interested in what I have been preparing for these last months since the completion of Demo 2.
Enjoy!
If you don't want to read anything about the hack itself and Demo 3, you can always go directly to the "Screenshots", "Video", "Ports" and "Download" parts.
And comment, please! ANY type of feedback is welcome!
--------------------------------
The story behind my SMW hacking career and TLC - Chapter 1 development:
As some of you may know, I've been working in a hack project for... 4 years. Upon learning about SMW hacking in the process, as a (semi-)perfectionist, I felt forced to make countless modifications. Each time I was feeling better and better with it. It got some consistence back in 2010, when I had a bit more than 4 worlds complete. So yeah, these last 3 years were entirely dedicated to making worlds 5 and 6 and revamping old levels, mainly because only recently (these last 2 years) I was starting to understand the whole "player's perspective" thing, and gather patience and spare time to learn more advanced stuff. When I joined SMWC, I was blown away with learning. And when I finally revealed my hack from its secret state and made a hack thread about it, I started to feel that my hack still had a lot to improve, by reading feedbacks, visiting the WIP's section more often and minutely analyzing hacks that were received well by the community. And thus I began my quest for preparing my hack to be good enough for this year's C3. I must admit that I'm not still completely satisfied (and probably will not be for some time), but I'm finally feeling that I'm doing my best, and I'm still learning a lot each day. And with this said, I hope you guys will have a good time with Demo 3.

About this hack:
For those who don't know TLC - Chapter 1 yet, this hack mainly aims for a 1/1 combination of gameplay experience and story, with a touch of custom stuff into it, like misc. graphics, some tilesets, music and paletting. This hack can be classified as
Traditional and Adventure
in
Gamma V's definitions
, and
Chocolate
. For more info, including its story, check my
hack thread
. It's kinda outdated though, I'll completely change it in the near future, including the screenshots.
About Demo 3:
First of all,
Demo 3 includes worlds 1 to 6, 65 levels, 77 exits.
Worlds 5 and 6, which weren't in Demo 2, are respectively ice-themed and forest-themed. Most levels that were already in Demo 2 were revamped, both design-wise and aesthetics-wise. Some heavier than others. Some bosses (and their arenas) were edited for making the battles more unique. World 2 boss had its graphics changed, and is now a different creature. More cutscenes have been added as well. Demo 3 should also be compatible with the 3 major emulators now. So yeah, I think it's safe to assume that it's worth checking it out even if you have already played Demo 2. If you haven't, then this is the opportunity to know TLC - Chapter 1.

As it's already mentioned in the title, this will be the last demo before the real deal, since it already showcases a lot of stuff. I expect to finish this hack within a year, but since there are some uncertain things to worry about (next bosses, music), then I can't really say something for sure. So stay tuned for it!

--------------------------------
Screenshots:
Instead of tossing a bunch of screenies all around in this thread, I decided to link to a slideshow, so you can sit back, relax, and view each one of them without any visual pollution:
SLIDESHOW WITH SCREENSHOTS
You know what? Forget about this stupid slideshow idea (I'll leave it here, anyway though). There you are: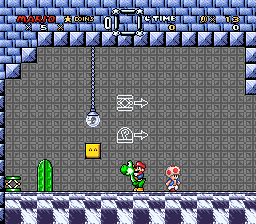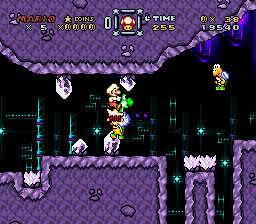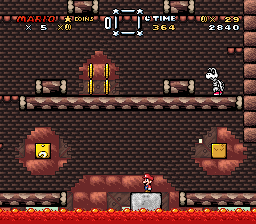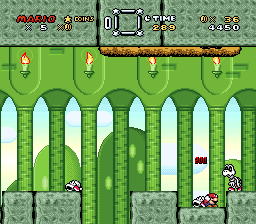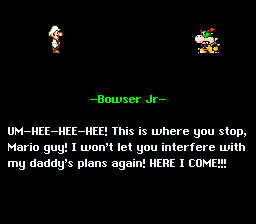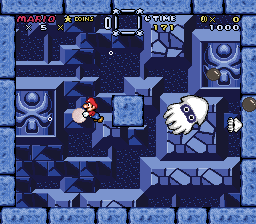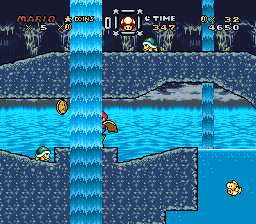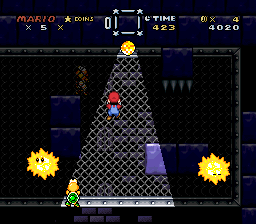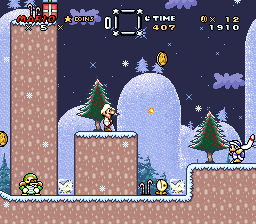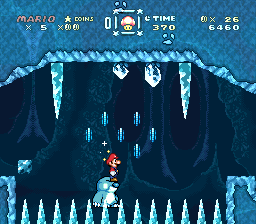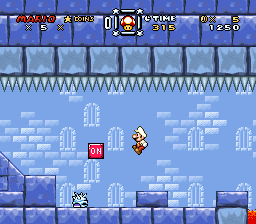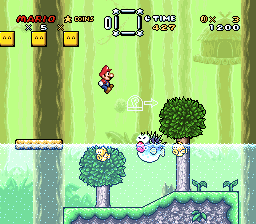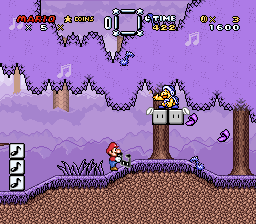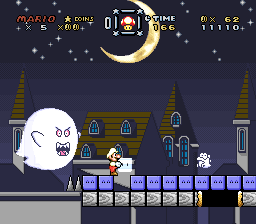 Video:
Unfortunately, I don't have any trailer, or gameplay compilation, because I'm a n00b at these video things, so here's a gameplay video of the first level of the hack, which you can compare with an older one of the same level, back when I was releasing Demo 1 IIRC:
First level gameplay video. (Demo 3)
Same as above, but in Demo 1. (OLD)
Ports:
These are the music pieces I ported especially for this hack:
Suikoden II - Adventurous Journey
(Unsampled. Using this for the OW.)
Starman Theme (Semi-Custom)
(Unsampled. Ported and then added a custom touch of mine into it.)

Final Fantasy V - Walking The Snowy Mountains
(Sampled. The one from the legacy ports was annoying me, so I had to port this myself.)

Tales of Phantasia - Biting Cold
(Sampled. I've already shown this one in the SPC Showoff thread, but this version is fixed, with pitch bends.)
Download!
Alternatively, you can download it directly from my FileBin here.
Support TLC - Chapter 1:
Userbar:
Thanks for stopping by! Please, don't forget to leave a comment!