This was the first C3 when I thought I won't show anything - but today morning I changed my mind, and recorded a video of this
kinda old and partly unfinished level
, just to show something for you guys.
I know this level a bit lacks of good enemy placement and it's not that exciting at all, but I'll definitely change that later. Also, there'll be a Layer 3 background added later, so the background won't be that blank either. I just want to express that the creation of TBBL2 hasn't stopped, and I'll finish the hack once in the future.
But enough talk, you probably want to see the video!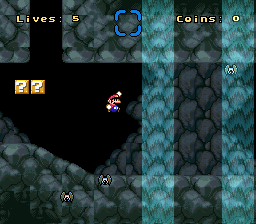 -> Click here to see the video! <-
I hope you enjoy.

---
edit:
also, I'm not sure if many people have seen my latest actual level, so I'm just going to link that here, too. True, I uploaded this video in January, but it kind of disappeared quickly in the SS & V thread.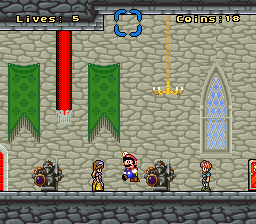 -> Click here to see the castle video <-
Some screenshots that I haven't shown before: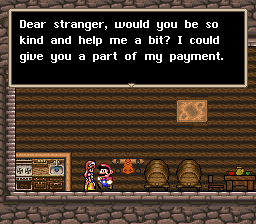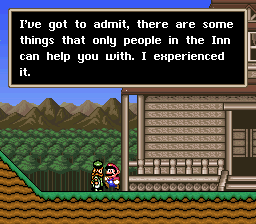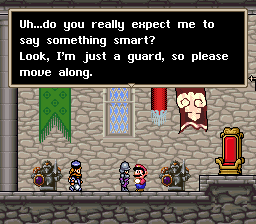 That's good. I was wondering at the lack of progress on this hack.
And a big thumbs up on those levels. They look like something I wouldn't mind playing.
--------------------
Check out my music!
Definitely awesome! I've watched the videos and I got amazed by your graphics and musics choices, that's one of the hacks I'm very excited to play.

wanna play it now :<<<
I really like your late-SNES RPG style, Hadron.

The music choice is epic and the gameplay of that Underwater Grotto level looks great! I'm really interested in this project, especially because I'm a fan of Adventure-styled SMW hacks. Good job so far, and good luck finishing this.

I find all of the music choices for the levels of your hack good. The music adds a sense of completion. I am also impressed by the use of graphics. Overall, this hack is heading the right direction for the people who enjoy it. Well done Hadron!
I didn't know you were still working in this hack, for some reason I thought you had finished it a long time ago.

That cave level, as you mentioned it, need better enemy placement, and many of the swoopers aren't a threat for the player. it's hard to design around buzy beetles since they take a lot of graphics which limits a lot the variety of sprites you can use in a level, a solution for that can be using ceiling beetles, or alternatively, you can remap them so you can place spinys in your level too.

About the castle level, I don't really have much to say, it doens't really have a level design, but things like that can give a nice touch to your hack, I guess.
Nice videos Hadron, you are doing a nice job with your hack, I can't wait! I want to play the full hack! Keep it up

Thank you for the comments, everyone!

I know it was kinda late to post the thread now, it's true that I could've changed my mind earlie r heh...
@aj: thanks a lot for the advices! Yes, I forgot to mention that the lack of enemies was partly because the old Tessera's limiattions; the game would slow down a lot more times if I used more sprites in one screen. But this will be definitely fixed. Also, the end of the level was kind of rushed, but I'll work that out, too.
And yeah, the castle is mainly for the plot, but I thought that would be an important part to show off.

It's always nice to see work from this hack.

From the looks of the videos and screenies, everything's looking very good here! I especially like the effect of the rays of light on layer 2 from the cave section in Underwater Grotto.

Again, always good to hear about this hack, and looking forward to more!
Layout by Mirann <3

I like the shape your hack is assuming, it almost looks like a mix between platform and RPG.
The music sounds great! Smartball's theme is very cute, while the FFV one really gives some mysterious vibe.
I'm not really a fan of "realistic" graphics in SMW hacks, as they usually tend to clash a bit with the rest of the sprites, but this is not really the case - I like it somehow, and I'm sure it will be even better with the layer 3 BG you mentioned.
Definitely looking forward to see more, well done

| | |
| --- | --- |
| Pages: 1 | |
Forum Index - Sunken Ghost Ship - C3 Museum - Summer 2013 - The Big Boo's Legion 2 - new video (and screenshots)!