Permanent link to original submission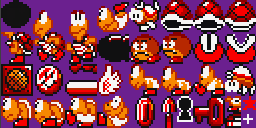 Removed because these edits mostly just take away details. The Koopas look angrier but their eyelids aren't even the right color. These are really easy edits for anyone to make if they need them, taking two minutes maximum.
---
Just look above you...
If it's something that can be stopped, then just try to stop it!