This wasn't on purpose I swear, but I'm making a 8-bit hack.
That's right. With the recent release of KALE, a Kirby's Adventure level editor, I'm making a Kirby's Adventure hack, because the world seriously lack of Kirby romhacks.
Temporary title: Kirbynes (so original I know)
VIDEO
Screenshots: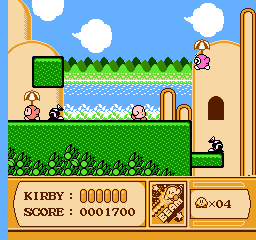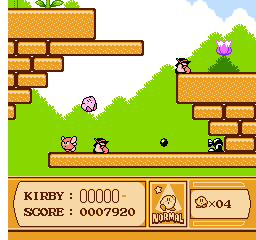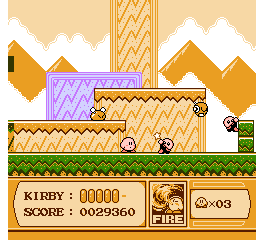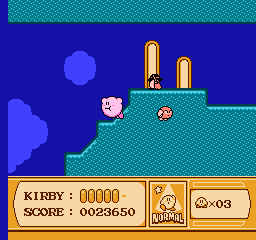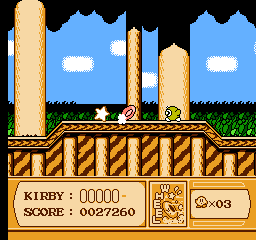 So far world 1 is done.
Some things about this game:
-It's a "vanilla" hack, same graphics and musics... just because I don't know how to change them. If I even know, I may change them.
-Completing all levels isn't necessary to finish the worlds, some levels are hidden.
-Some world theme will be a bit different. I can't change the name but the overworld will be different. For example world 2 will be a blue ocean and world 3 will have multiple forest levels.
-Difficulty should be a bit higher than the normal Kirby. The level length should be around the same (I don't want to make huge levels)