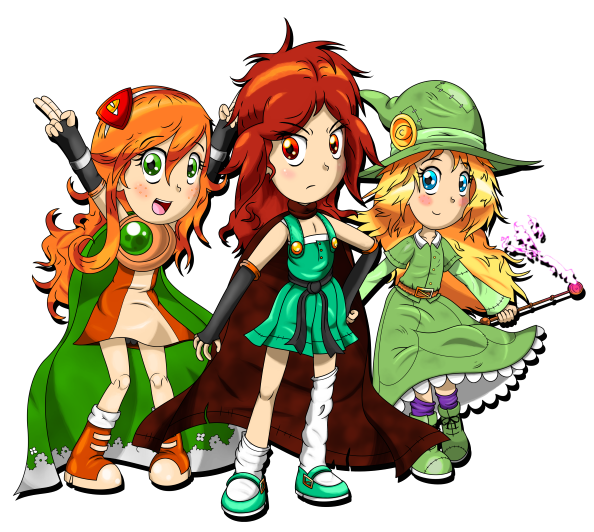 Welcome to the thread for Sicari Remastered! If you've saw me at C3, you'll know I've made the decision to remake Sicari for various reasons. Other than being a graphical update to suit my modern style, this hack will also be fixing many issues and problems that were present in the original hack. Uh - that list is too long to post here though. You probably came here for the screenshots - here they are!
Intro screen
Sicari has been redesigned since the first hack. Like all of my other characters, her head is now much smaller, and her arms and legs are longer. Her hair is also a bit different too.
1-1
After spending over a year making Sicari, I've grew REALLY sick of this level. You can't quite imagine. It is nice for me to see it again with different graphics though...
1-2
A common complaint about this level was that the birds didn't look dangerous, and that it wasn't obvious they couldn't be jumped on! That should be fixed now, as the birds have spiky backs. The mist also isn't showing up for some reason, but it's okay, as I'm renaming some levels anyway.
1-3
Niscura's castle is further in the distance, and Jerry's castle is also visible in the background now as well, as that makes sense. Without realizing, I actually made the new tileset have similar design to the VERY first version of this level. (Which looked really crappy BTW. Play demo 2 to see what I mean)
1-5 (Haven't done anything to 1-4 yet)
The original version of this level looked horrendous, and the background was just a darker version of the foreground bricks. I'm actually rather pleased with how it turned out this time around.
Anyway, that's all for now. My updates here probably won't be very frequent, as my main priority is "K-16 - Story of Steel" but I promise to show off all the levels I can.
Anyway, please comment and give feedback!