LATEST:
8-14-14
OLD:
8-1-14
7-23-14
7-20-14
As of now this is basically just the main version of SMWCP, but with a few alterations:
-Changes to "And So It Begins" have been made.
-The water room in Toxic Utilities was cut.
-Switch of Many Hues and Disco Switch traded places.
-The submitted graphics for objects have been inserted. The palette is eff'ed up right now, but once we get all of the other graphics in (sprites/blocks), then I'm going to request some help with going through each level and fixing the palette of them.
But yeah, this should be fine to work off of for now. I'll eventually transfer everything to a new base and get rid of old patches and whatnot (1-Player, Sprite Status Bar, etc).
Ok, now i can start doing something. I already have in mind exactly what i will do. I'll just finish some artworks and get to work on CoLP.
The audio and graphics crashed in almost all stages.
Are you using AMK? Could you fix the graphics and musics?
I don't really know, what do you think?

If you ask me... yeah, we are going to probably fix it.

--------------------
Your layout has been removed.
Welp, time to create yet another archiving folder.
Not as much to say as I expected. Oh well. It's a nice start, though.
--------------------
Currently porting:
Sparkster - Steel Works (Note: I've got an exam this week, so my porting progress won't be as speedy as it used to be.)
OLDC Judging:
In progress
Twitter
I've been a bit busy with other things. What are some of the main changes in "And So it Begins"?
--------------------
Click here to enter the world of mediocre!
-I removed the interior ledge decorations because they served no purpose and didn't really look that good.
-Now that LM has the ability to split entrances and midpoints I did just that.
-You don't shoot out of a pipe into the midpoint anymore.
-The springboard carry was removed and instead a springboard is embedded in the wall where it was originally supposed to go.
-Moved a Dragon Coin to where the springboard used to be.
-A few ledges were reshaped to be less claustrophobic.
-Removed the shell kicking koopa right at the beginning.
Added an extra note block to spring off at the banzai bill tunnel.

I may make a couple other changes to level 001. I definitely need to make a couple changes to the secret exit and/or remove it depending on what decision we make there.
It looks like the base ROM was edited in 2.22 (I get the warning when opening it in 2.21), so it should be okay.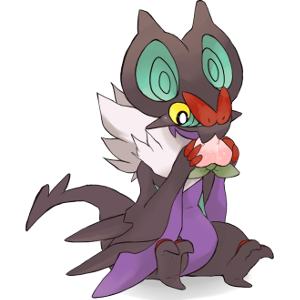 I transferred everything over to a new base ROM, so we're now using AddmusicK and WYE's status bar. There's a few major updates (and bugs) to point out.

-levelASM, Layer3ExGFX, and the Bounce Block Unrestrictor patch have not been applied. This means that some levels might break.
-The VWF cutscenes were also removed, so 2-1, 3-1, and 4-1 are likely inaccessible. I'll fix this in the next update (though you can easily do it yourself in Lunar Magic).
-I've added RednGreen's grassland track, which now plays in "And So It Begins" and "Sunny River" among others.
-I've added the updated Gramen Terra with the mountain remix from the VLDC.
-I've also added the optimizations to level 17 (Oh Man! It's Hell!). I know we'll eventually be replacing this level, but the ROM is nearly full so any sort of optimizations help at this point.
-With the addition of the new graphics, many of the palettes are off (fixed in the first couple, but things get messy beyond that). Don't worry too much about this until we have some more redrawn graphics, at which point we'll go through and update the palettes in every level.

That being said, have fun redesigning/fixing levels!
For these who were wondering why the status bar looked a bit weird, that was because the X/Y position of the counters weren't correct (they were, but not for the graphics I made for this) but they're now fixed + I decided to put black outlines for the status bar.
And this is how it currently looks like:
Sending an IPS to S.N.N. once I catch him online again.
I've inserted everything that has been sent to me in the latest base, including:

-Level optimizations.
-Sunny River, Swampland Passage, Nippy Expanse, Forgotten Forest, Sand Castle of Doom.
-Mineyl's cave tileset.
-Updated status bar stuff.

If you were one of the ones who sent in an update, I would encourage you to check your level. In a lot of cases, the palettes likely messed up on the ? blocks/pipes. "And So It Begins" has the correct palettes if you wanted to fix them + send me updates.

Also, I've had requested for "P-Switch indicator" blocks. Have these been posted anywhere? Did I miss them?

Thanks.
Originally posted by WhiteYoshiEgg
I might have missed it, but where exactly is it? As in, any reference implementation?
They're ExGFX 510 and 511.

@Gregor: The new version of the level isn't inserted yet.
Yeah, they're in the ROM, they just aren't actually in any level yet. I forget what page they've on .. 15?
If we are using wye's status bar, are we also getting rid of bonus stars? Because smwcp has 2 bonus games, one of which was created by a genius (and so handsome).
I'm kind of hoping we can code them back in (perhaps into WYE's status bar patch). If not, there's always the option of sticking 10ish copies of that level 0 around the hack as bonus rooms.
Originally posted by S.N.N.
Also, I've had requested for "P-Switch indicator" blocks. Have these been posted anywhere? Did I miss them?

Thanks.
They were the outlines for P-Switches and Springboards and I included them in the graphics file I sent you a week or so again.
Forum Index - Sunken Ghost Ship - Old Contests & Events - SMW Central Production 1.5 - The Base ROM (8-14-14 update)