(probably the first and last time I'll use the vanilla terms to refer on my own hack)
Contents:
Welcome to Vanilla Cake's thread! Here you'll find some stuff about the hack. We've revealed this last Summer C3 2014, for those who didn't know, and this will serve as the hack's main thread.
This is also the first time I made a hack without using any custom resources. And also my first time doing a full hack with someone.
Screenshots: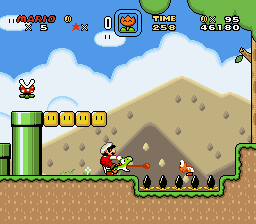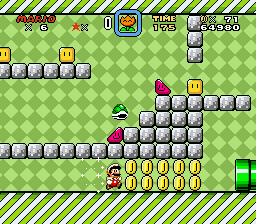 (I reused the ones that were on the C3 thread, since we currently don't have any new content to show, aside from palettes)
I'm also planning to release the palettes that we'll make after full version has been released, if people find it useful. This is just kind of like our quicklist.
we no longer take orders
.
| Version | Status | Date Released |
| --- | --- | --- |
| Demo 0.01 (beta) | released | (07-13-2014) |
| Full Version | WIP | --- |
Userbar Code
<a href="http://www.smwcentral.net/?p=viewthread&t=74090"><img src="https://dl.dropboxusercontent.com/u/53528906/C3/Hinalyte.png"></a>