File Name:
Megaman X Sprite Pack
Submitted:
2014-07-31 11:50:02 PM by

anonimzwx

Authors:

anonimzwx

Tool:
Romi's Spritetool
Type:
Standard
Dynamic:
No
Disassembly:
No
Includes GFX:
Yes
Description:
Here are some megaman X sprites.

Videos:

Batton Bone:
https://www.youtube.com/watch?v=fsCCEcMuW4g&feature=youtu.be

Jamminger:
https://www.youtube.com/watch?v=HYgjqO1FG8A&feature=youtu.be

Include:

-Batton Bone: 2 cfg (with or without smoke) and cluster smoke
-Jamminger
-1 palette and 2 ExGFX (SP3,SP4).

Tags:
bat, batton bone, megaman x, mmx
Removal reason:
These are some
really
well done sprites. However, there's an issue with the Jamminger; it's possible to make it rise through blocks, beyond its original position: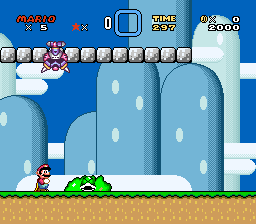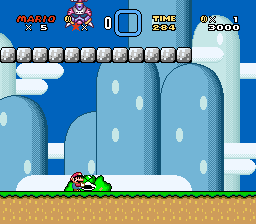 Fix this and you should be good!