You mean cloud GFX on layer 2? They would scroll with the water, which wouldn't look so good IMO.
Also, I started working on the (still unnamed) level yesterday. Here are some screenshots: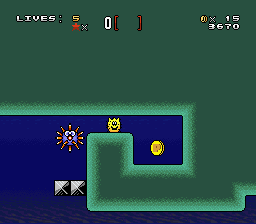 Good thing you're small!
Those are really big though... that's not too good for you.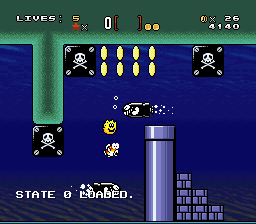 "Woah, I'm trapped! And where does this pipe lead to?"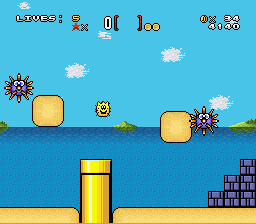 Another mini-boss, with a 1-Up as a reward.
Currently the end of the level. Use the throw block to kill the Urchin.
Oh, and also: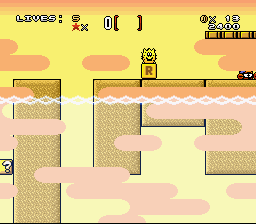 Slightly updated Reset Block GFX.
Comments?
---