I joined a few weeks ago so a good way to get started is to show everyone a little something I've been working on!
So here are some screenshots and videos of the Super Mario Cast in Earthbond.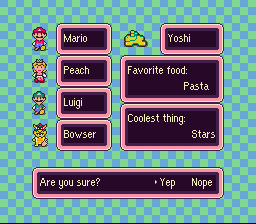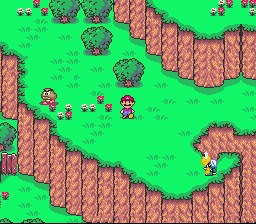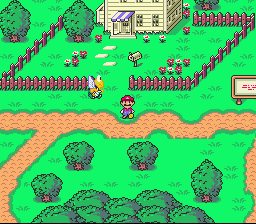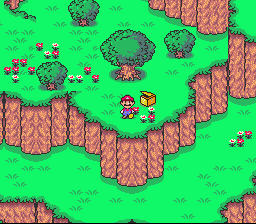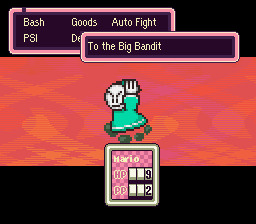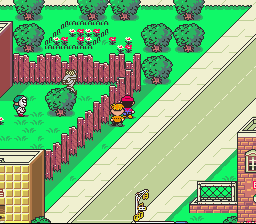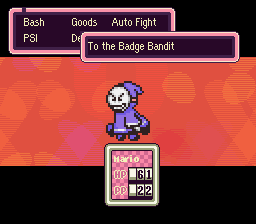 Preview 1: https://www.youtube.com/watch?v=LTIBGU4pnh4
Preview 2: https://www.youtube.com/watch?v=RsV7SzrtGEI
Special Thanks to Gorsal for the creation of the Mario Themed Earthbound Sprites.
Edits
Replaced Most of Ness's Sprites
Replaced Some of Jeff's Sprites
Replace Most of King's Sprites with Dino-Yoshi Sprites
Replace the Runaway Dog with Wild Goomba
Replaced the Spiteful Crow with Paratroopa
Replaced Coiled Snake with Cobrat(from Super Mario Bros. 2)
Replaced the Gift Box with a Coin Box
Frank's Goons have been replace with Bandits
Bandits' Attacks have been changed to fit their personalities.
Dad's & Mom's contacts on the phone have been changed.
Over-all, made some good progress.
However I hit a bump where you can't see the Protagonist's Name in the Hud Box in Battle.
Download The Beta Patch
--------------------
A 1UP may save your life one day.
Check me out on Youtube so you can see the many LPs I did on the rom hacks on this site! www.youtube.com/user/MarioBrotherL1UP