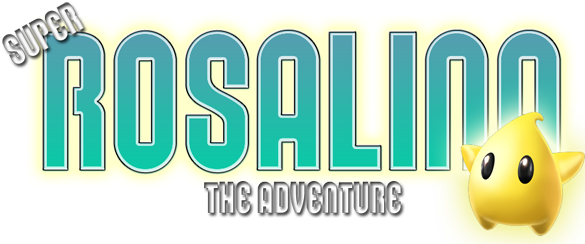 WOAH MY FIRST HACK THREAD HERE ON SMWC ヽ(゜∇゜)ノ
Six years of nothing from me lol
Alright, this thread was supposed to be out during C3, but I procrastinated a tiny bit.
Thanks Counter Strike Global Offensive
Also, I'm well aware of Rosalina's "unique" hair style. Unfortunately for right now, I do not know how to add separate graphics for right and left. If anyone knows how to do this, please PM me about it. It would be great if I could have that small feature to be consistent with her character.

If you're wondering, this would have been her left side view lol.
Anyways, I've always liked Rosalina (if you couldn't tell by my layout but idk) as a character since Super Mario Galaxy came out. Playing Super Mario 3D World got me inspired to make a hack featuring her. So I started work on it in late October. Only a few of my friends knew about this, and I'm glad they kept quiet for this long. The only way someone would have known about this, is if they checked
this
thread. Anyways on to my hack!
Story:
The Lunar Cross has begun! Once a year, the skies of the Mushroom Kingdom are filled with beautiful shooting stars. These stars are very special, they hold a unique power to grant wishes. The remains of these shooting stars fall to the earth in small little star bits. Tonight, the Mushroom Kingdom is holding a giant festival for this occasion. Everyone is there, Toadstool, Mario, Luigi, and all their friends. But their celebration is short lived, Bowser and his army decide to ambush the castle. He swiftly kidnaps Mario, Luigi, and even Toadstool! Now with no one in the way, Bowser can collect these star bits for his very own, for reasons no one knows. However, he left one thing out. During the ambush Rosalina was thrown deep into the castle. Bowser had no idea she was there! Now, you're on a quest to take back the star bits, save your friends and the whole Mushroom Kingdom.
Screens:
So for right now, I only have the player drawings done. This took a long time, and it was also my first player drawing. Its not easy, especially drawing a girl. Trying to draw girl's hair in a 16x32 box is not easy. Please tell me what you think so I can improve it in the final version.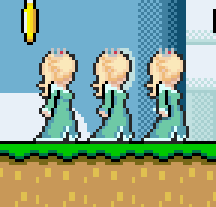 Rosalina's walk cycle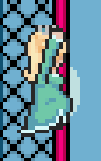 Rosalina's jump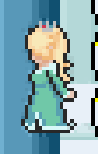 Rosalina's falling animation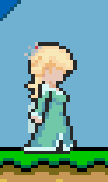 Rosalina looking up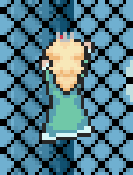 Rosalina climbing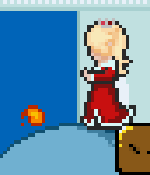 Fire Rosalina
Rosalina's back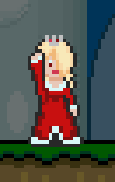 Rosalina's Pose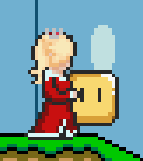 Item Carry
I tried making her look feminine when walking and falling. So I think I did a decent job on that. But I know there are areas that I can improve on.
Extras:
Now I forgot to add something in these screenshots. There will be a Luma sprite that will follow Rosalina throughout the level! Special thanks to Suika Ibuki who is programming that sprite for me. I've seen the beta sprite, and it looks really cool and adds a little character to the game (no pun intended hurrhurr) I would have posted more, but I'm posting this from my work right now and I don't have access to any of my files. I should have something out by tonight, most likely a video showing off Rosalina better.
If anyone has anything they want me to improve on Rosalina, or they you would like to suggest something I should add, tell me and I'll consider it! For instance, I'm still not sure what I should do for small Rosalina. So if anyone would like to give me an idea of what I should do for that, I would appreciate it. I was thinking of the Luma changing colours when you're small. But I don't know very much ASM haha.
Anyways, thank you for your feedback and have a good day! ヽ(゜∇゜)ノ
Special Thanks!:
Suika Ibuki, Eevee, Izuna, CidYoshi, KTB, SRH and anyone else that I forgot to add. Specifically people on IRC. You've been here with me throughout this, so thank you! ^o^