Welcome to Giggle World
Je décide enfin de poster mon hack, et c'est vrai que j'ai pris mon temps
Donc je vous présente Giggle world (ne me demander pas pourquoi ce nom, je ne le sais pas moi-même

)
J'ai débuté ce hack fin 2013, et je n'ai finis que 2 mondes.
Mais le hack est toujours en cours.
Pour preuve, je viens enfin de le soumettre ici.
Voici donc des screens (j'en rajouterai dès que j'aurai du temps):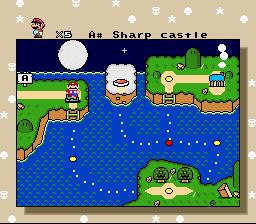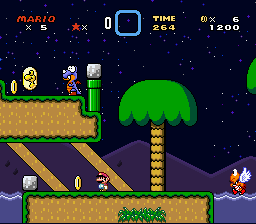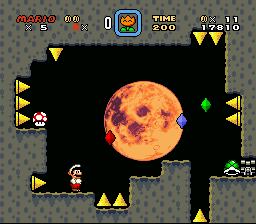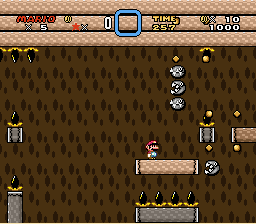 lien pour la démo :
http://www.smwcentral.net/?p=section&a=details&id=10904]
Je reste à l'écoute si vous avez des conseil pour améliorer mon hack
--------------------
If you are going to have a roast, a chicken is better than a phoenix.