File Name:
Toy Story - Andy Room (clouds)
Submitted:
10/04/15 - 11:59 by

TheInsanity115

Authors:

TheInsanity115

Type:
Ripped
Purpose:
Description:
Graphical ripped the first level of toy story.
No. Why can't you actually fix this?
What the status bar MARIO should look like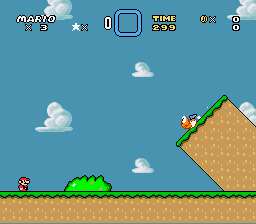 What the status bar looks like in your submission
You've got one more chance to
actually fix this
or I'm not going to bother moderating it again (so don't bother submitting it again).
Thank you.