Alright, so, my old thread announcing this game's progress kinda died... and I know it's illegal bumping my onw thread, so I was left wth no choise but to show my new progress off in a new thread. Ive changed a few levels, and reverted to a regular SMW ROM; however, all the screenshots Im gonna show off are what they will look like before I apply ExGFX. As of right now, Im just showing off the design of the level. And no, people, Im not changing that red BG, it's red for story reasons >.>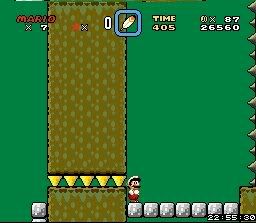 yay crushing spikey thingers and piledrivers too!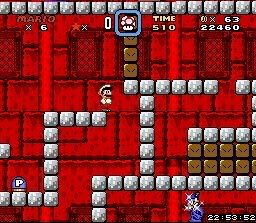 New section of Cruxis Manor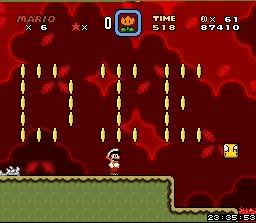 Epic threat right here!
Gusty Boo Edit: I think everyone got that this thread is revived.

---
Muh