[Complete] Sticks and Pricks
Okay one last submission from me it looks like.
EDIT: UPDATED LINK BELOW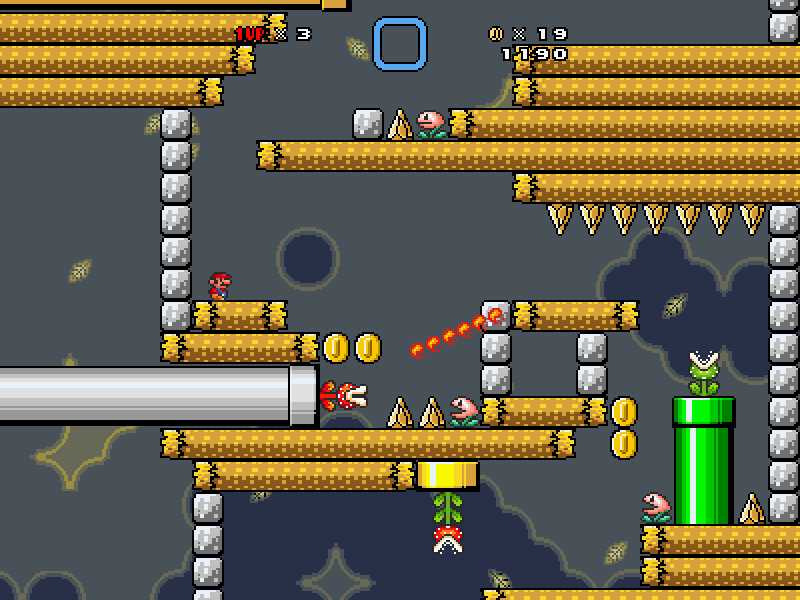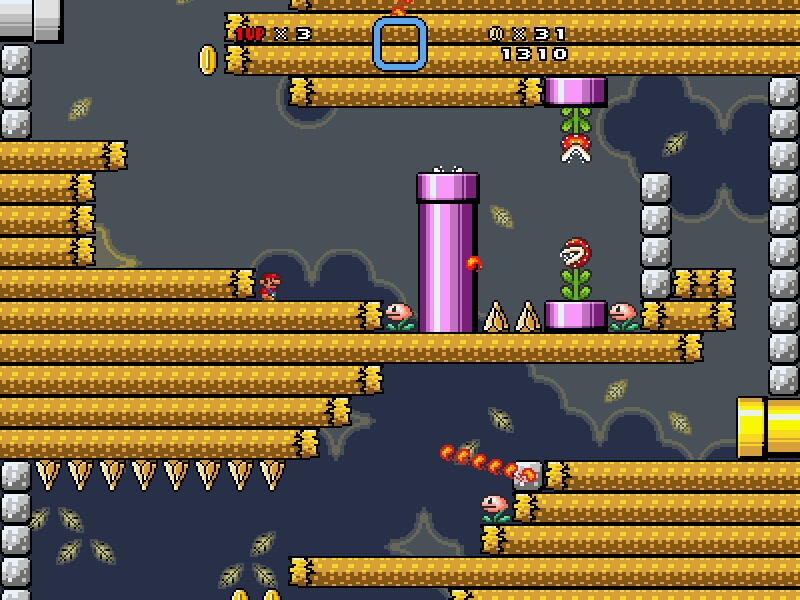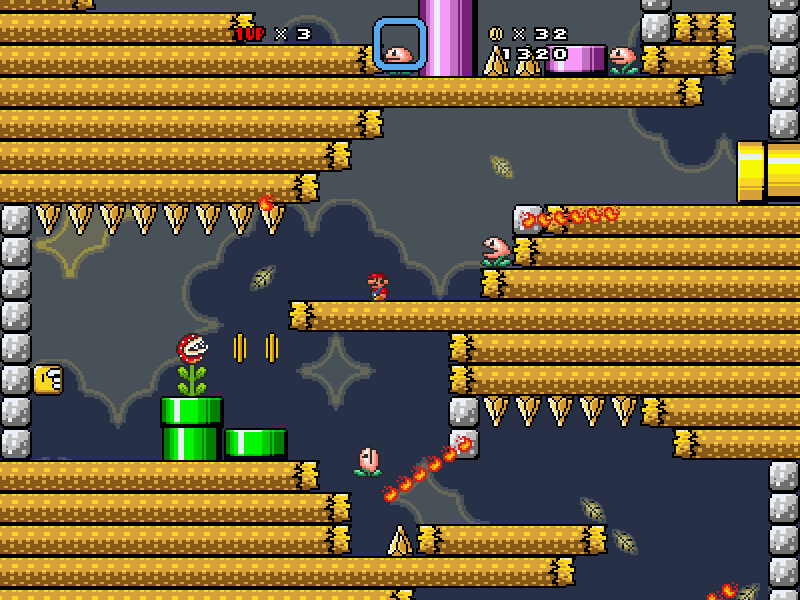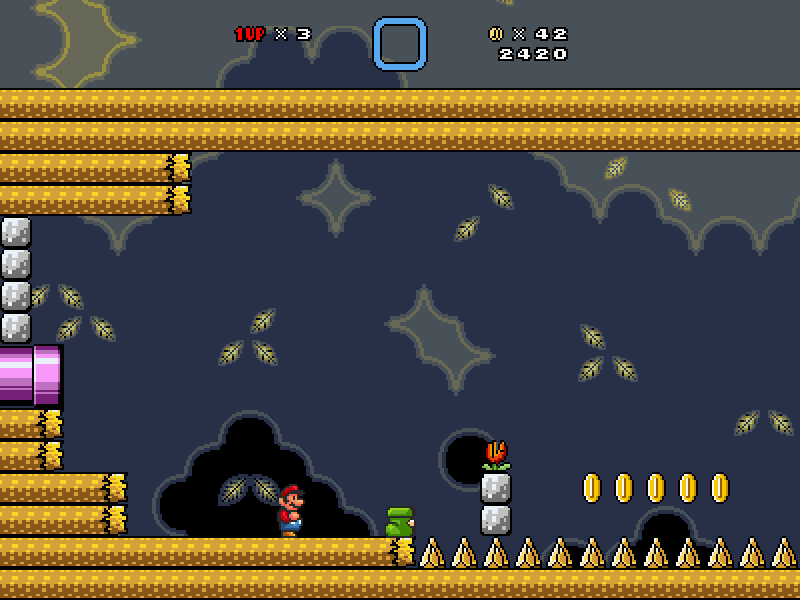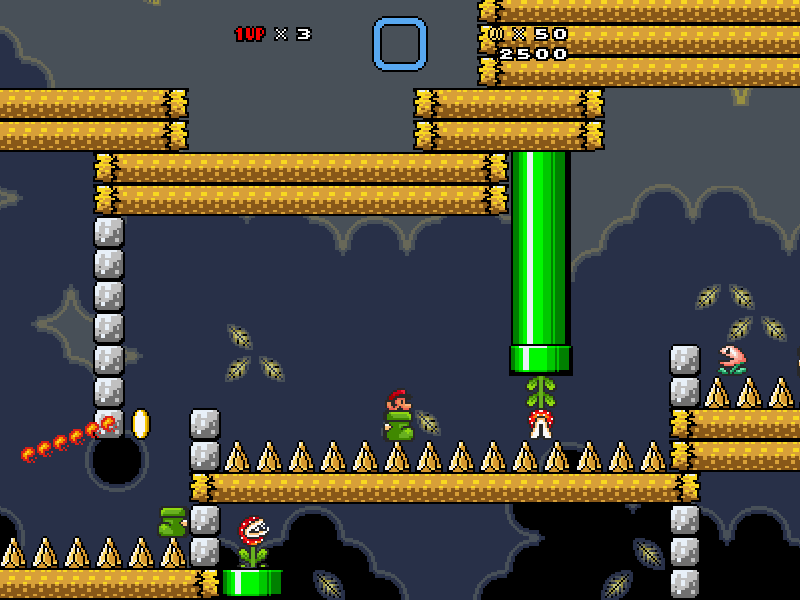 ---
My Youtube Channel
My Soundcloud
This is a neat little level. The overall design was fine, but there are a few small things that bother me:
- The first section feels a bit crammed. This isn't that big of a problem, but if you're big and have a kuribo's shoe, you will get hit by some of the spikes on the ceiling (The ones above the second to last venus firetrap together with the green piranha plant).
Edit: I just realised that you don't get hit when you duck, but it might still be a good idea to remove one spike.
- It isn't very clear that you can fall down in the bonus room. You could have another exit in the top right purple pipe, and let the feather be another bonus. Or you could place some extra coins to indicate it's safe down there.
- The second half is really short. I liked the idea of the section, so maybe you can expand on it a bit more. And you were a bit too generous with the kuribo's shoes (I get it that you want the player to have a second chance and get another shoe, but it was a bit much).

I'm also not sure if the level needs a midpoint, but it doesn't hurt to leave it there.

Keep up the good work!
Accepted
Another great level. The first half has some interesting setups with the nipper plants and the firebars. I also liked how you extended the second half. Well done.