You remember that Kirby's Adventure romhack I started last year. Guess what I gave up yay!
Kinda.
Actually it's on hiatus for who know when and since it's C3 I'm gonna post a demo of all the levels made (2 worlds) in case if I give up forever at least there's something left to play.
This is a Kirby's Adventure romhack, patch it on a Kirby's Adventure ROM. Any US ROM will do I think (???) (I don't know if there's differents KirbyA roms there, so if the patch doesn't work try another rom).
Some screenshots to make thread bigger.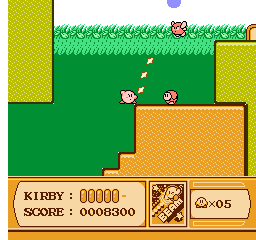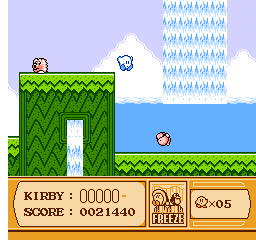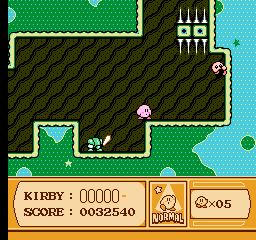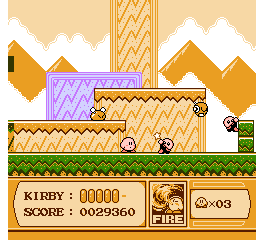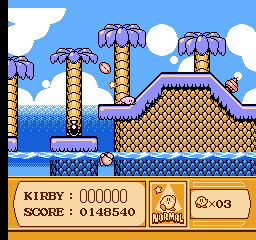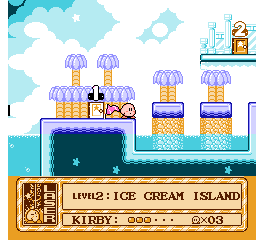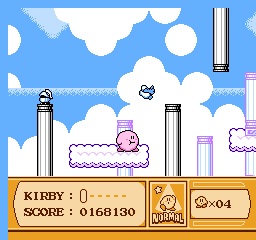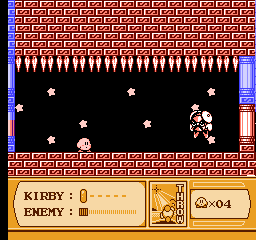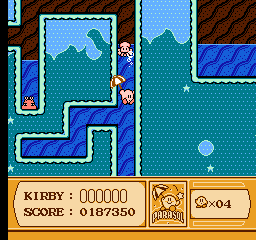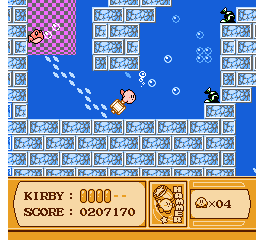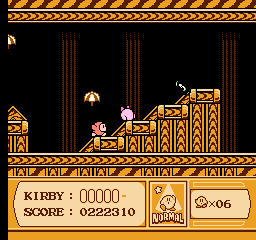 LINK TO THE DEMO!!!!!!!!!!!!!!!!!
IMPORTANT READ BEFORE PLAYING
-The demo is 2 worlds long. After you defeat the second boss the demo is over.
-In each world there is an optional level that isn't required to go to the next world. Try to find them.
-On world 2 after clearing a level some graphical glitch may occur. This is because in KA it's programmed that the screen move when you clear a level and since I modified the placement of the levels the camera can go offscreen and some garbage may appear. I cannot fix it because the editor can't edit the camera movement yet.
-Some glitches or slowdown may occurs sometimes, sorry about that. If you see any major glitches please tell me.
- Some levels have a secret exit, but it doesn't show on the door in the overworld because the editor can't modify it yet. If you want to know which level has a switch, read the spoiler below:
Happy gaming.
Also look at my SMW project too.