I guess I'm getting the first claim.

I am the Troublemaker, and I switched the roles of K3fka and underway. Now can we please get this game "underway"?
Nice claim... But not except that I'm the real troublemaker

I, in fact, switched you and underway.

--------------------
End of this message.
I am in fact not the troublemaker, and I did not use that power to switch anybody's roles.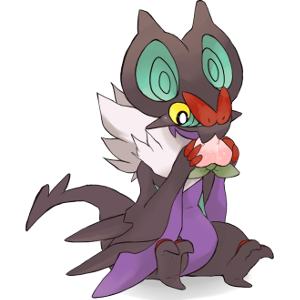 ...Super productive work, TRS. Great.

Underway, what was your role?
Originally posted by Impetus
I'm the assassin, my target is Prizm, the tanner, help me lynch him please.
That's BS, as I'm
obviously
the werewolf, don't Lynch me, kthx
--------------------
Later.
After nearly a day, I think we gotta move on from waiting on a seer if we want to work out who to lynch in time to do so.

We have three troublemaker claims now, both of them claim to have switched underway. I can't tell if falconpunch retracted his claim or not.

I think the most obvious starting point for us now, without any way to validate troublemaker claims or a claim from the seer, is to ask the masons to claim (but ONLY if there are two masons and they saw eachover in the night). That should give us a jumping point to work from.
Well, I can say I'm not the Seer so I'm of no help here. underway, what if the Seer was in fact, center?
Well, I'm convinced the Seer is in the center. I shall reveal my true role.
I was the
Insomniac
. I woke up late at night and saw my role was changed to the Witch. And based on what Luigi_Fan said about his Troublemaker role, Underway was indeed the Witch, and all three of us are townies.
Anyone else want to make a claim before time is up?
I'll bite. I'm one of the Masons. The other Mason can confirm.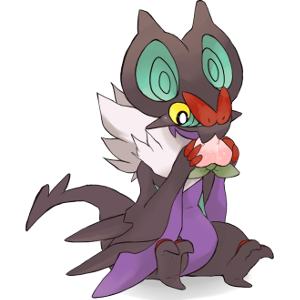 Yeah, I'm the other mason.
Can confirm, eXcavator is the other Mason.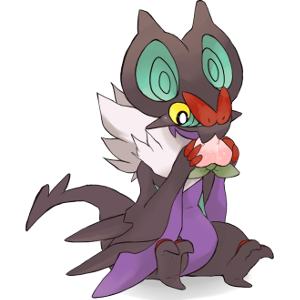 Now the real question is, can someone confirm this? Mason is a pretty convenient claim for Wolves, remember.
Ok, I guess that paid off. I'm the seer after all, I checked TRS's role last night, and saw he was a mason. Hence me playing the gambit with only wanting a mason claim if there were two masons, so someone could back me up. It would have been better if ex claimed first, didn't claim his partner, then I could have said his partner was TRS and then TRS could have backed that up, but without me knowing the other mason or anything that wasn't likely.

That leaves Prizm and K3fka as the two big unknowns in the equation now, narrowing things down quite nicely.
I probably should have spoken up sooner about this, but...I'm actually the troublemaker and I switched Impetus and Falconpunch.
Thats a total lie then. Falconpunch already claimed insomniac, he'd have to be lying about waking up as witch.

Also, you should have mentioned that when everyone else had made a claim and you posted, because now its this late I have even less reason to trust you.

This is gonna open things up for someone to claim insomniac to try and mess things up.
Originally posted by Impetus
Thats a total lie then. Falconpunch already claimed insomniac, he'd have to be lying about waking up as witch.
I think K3fka is actually claiming you were lying about being a Seer, i.e. you were the witch, so Falconpunch isn't lying. But that means underway is lying, as he already claimed witch.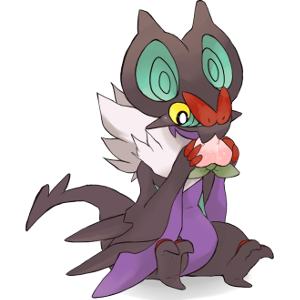 There's not really any reason for her to lie about that, though, regardless if she's seer or witch.

--------------------
End of this message.
If I was a witch I would have said something, lol. I wouldn't be pretending to be seer. Luigi_Fan isn't retracting a troublemaker claim either, so I'm inclined to believe him with Falconpunch collaborating his claim.
Be careful guys, K3fka could be the Tanner. I mean, there's always that possibility.

Claims & Night Actions:

Luigi_Fan: Troublemaker, switched Falconpunch and underway's cards.
Falconpunch: Insomniac, woke up and saw he was now the Witch.
underway: Witch, did not reveal what he saw in the center.
Impetus: Seer, saw TRS was the Mason.
TRS: Mason, saw eXcavator.
eXcavator: Mason, saw TRS.
K3fka: Troublemaker, switched Impetus and Falconpunch, but nobody believes him.

Remaining roles:

-Werewolf
-Tanner
-Robber
-Hunter

So Underway, being the Witch, needs to tell us what card he saw in the center and who he gave it to.

K3fka is already a shady person from his shitty Troublemaker claim which came at the last minute.

...And then there was Prizm, the guy who did absolutely nothing so far.
Forum Index - Donut Plains - General Discussion - Forum Games - One Night