Originally posted by Impetus
I'm the sentinel. I didn't give anyone a token because I thought it would be worse for the town if I did so. So Tanner is definitely center B.

Can we get on with the lynching now. TKR is wolf after the TM switch and their attempt to derail the game to escape being lynched is not something we should grace with our time.
same tbh, im ready to vote. I have 0 idea what fp is trying to go off on
--------------------
Later.
That's enough for me.

VOTING TIME

I'm not going to go in detail about voting rules again. I'm lazy and it's pretty simple I trust you guys to do it right.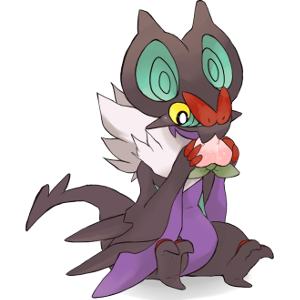 lazy update because I'm busy and also because I'm lazy

ENDING ROLES:
Prizm - Troublemaker
The Koopa Resistance - Werewolf
Impetus - Sentinel
Falconpunch - Seer
RanAS - Revealer

Center A: Werewolf
Center B: Tanner
Center C: Insomniac

Impetus didn't do her action.
RanAS woke up alone and looked at Center B.
Prizm swapped TKR and RanAS.
Falconpunch looked at Center A and C.
TKR revealed RanAS.

VOTES:
Everybody except TKR voted for TKR
TKR voted for Prizm

RESULTS:
TKR died. He was the Werewolf. Everybody else wins!

HOST COMMENTS:
easy game; wtf was falconpunch doing

----------

EDIT: I don't plan on hosting another game anytime soon. I'm losing interest.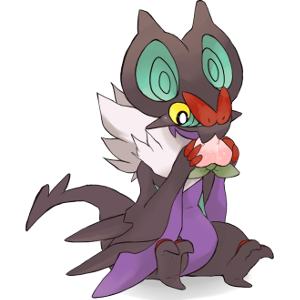 I think we all did. Or it could be just because C3 is here. I don't know. Any way, I found it baffling I only voted.
Easy round indeed, thanks to the incredible luck on every night action happening the way they did.
TFW one night is dead again.

rest in pieces one night.
Yo just fyi, I started working on an onuw discord bot right after "finishing" the IRC one (aka IRC dying right when it was ready for some good beta testing RIP) and it's coming along alright, currently starting to implement game logic again (stuff like learning who other wolves are already works!).
It's got its own channel for now, if you wanna join you can click right
here
but know that the bot is anything but finished and I might annoy you by asking you to help me test it. (SPOILERS: It does get kinda difficult to test a bot that's made to host games for multiple people all alone)
Been working on the bot a bunch and it can actually host rounds now, it also supports most of the main roles (Seer, Troublemaker, Robber, Drunk, Insomniac, Masons, Aura Seer, Apprentice Seer, Paranormal Investigator, Witch, Hunter, Bodyguard, Prince, Villager, Werewolf, Alpha Wolf, Mystic Wolf, Dream Wolf and Tanner) are implemented at this point.

Would love to have some more people for testing and playing, don't be shy ( ͡° ͜ʖ ͡°)
New list of working roles:
• Villager
• Werewolf
• Hunter
• Seer
• Troublemaker
• Mason
• Dream Wolf
• Alpha Wolf
• Insomniac
• Minion
• Tanner
• Robber
• Drunk
• Doppelgänger
• Apprentice Seer
• Paranormal Investigator
• Witch
• Mystic Wolf
• Bodyguard
• Prince
• Aura Seer
• Cursed
hey
ive forgotten about this and i just wanna say it's nice to see people continued it
also im actually impressed with the amount of work i put into this
Originally posted by Frost
hey
ive forgotten about this and i just wanna say it's nice to see people continued it
it's rip af now tho and it makes me a sad boi
IT IS A MIRACLE

FROST IS BACK FROM THE DEAD

Maybe now we can make this game Un-RIP, and maybe bring back the Forum Games Discord channel overtime. I missed this game quite a lot, and I'd love to play some more rounds.
Hi.

Roles:
Villagers:
1. Villager
2. Apprentice Seer
3. Robber
4. Troublemaker
5. Insomniac
Wolves:
6. Werewolf
7. Werewolf
Other:
8. Tanner

Sign-Ups:
1.
2.
3.
4.
5.

Night Order:
1. Werewolves
2. Apprentice Seer
3. Robber
4. Troublemaker
5. Insomniac
Well, I was a catastrophe the last matches. I'll play a round and if I mess up I'll stop playing for a couple rounds (or host a couple of them) and then observe the matches.

also

--------------------
Rest in peace, Near.
Hi there, One Night Ultimate Werewolf fans (and observers).
underway has made a discord bot for this game so you can finally play it once more, over discord, whenever you want!
You can join the server for it through this link!
Posted on behalf of underway.
its also on the office server but if you cared about it being there you were probably already in that server c;
Forum Index - Donut Plains - General Discussion - Forum Games - One Night