Thanks for the feedback, but I think I deserve a little more.
4-4: Quicksand Ruins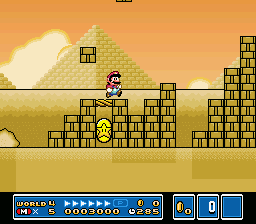 These bricks can only be destroyed when you're not small.
Yay, more levels with the eating blocks.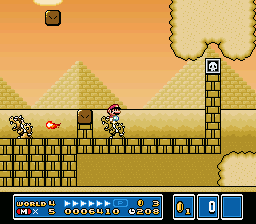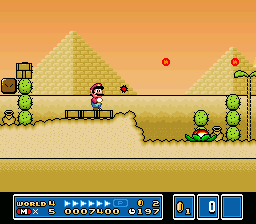 The title screen is at day time now: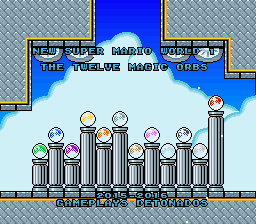 I added new rooms to Peach's Castle:
You need the four switches to enter this room, the Green Switch Palace is in the Cave World: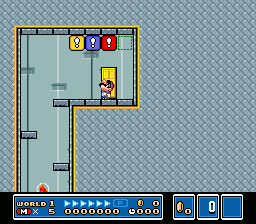 The area of the Title Screen it is actually a castle room where are the orbs, When u get all of them, they appear on top of the pillars, like in the TS.