Yeah. But in the hack in The Void I built great, Dark Engine powered by Dark Souls of equal hue and I shall harness their power to create an immortal army to punish and cleanse this pathetic world - Mushroom kingdom. That doesn't mean I can normally crush wood. I can also fire beams of Dark Power. In this instance, I look like Legion: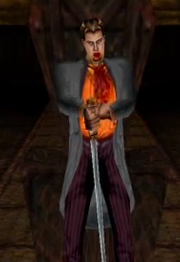 Later, after first phase beat, I will grow into a monstrous beast that can shoot purple streams of dark energy. I will shoot multiple homing purple streams of dark energy that follow Morton around and one deadly concentrated beam of dark energy which is my strongest attack in this form. The creature has the head of a man and a pinkish brown body shaped like a worm & is covered in large spikes (or maybe I represent a large dark soul or soul worm.) Like this: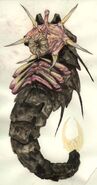 --------------------
Believe what you want, not every sentence is true.
Haters will always be haters and try and make you blue.
But blue is a pretty color, it doesn't have to end.
Even if the hate, is hidden within your "Friends".
-Yoka Hiro aka Cwoodsdean