...and the first level of world 3 is done!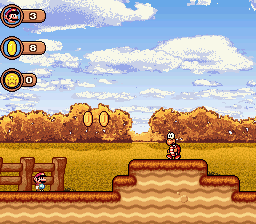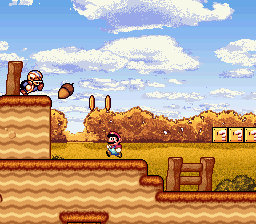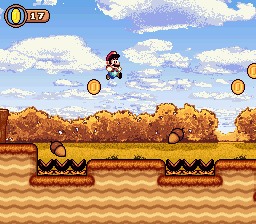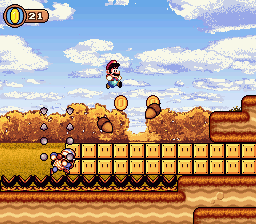 The reason this is coming kind of out of the blue is that there wasn't a lot to show off here after the palette was done - this is a pretty straightforward level with no fancy gimmicks. It's not that long, and perhaps not even that exciting, but I think it does a good job at introducing Chucks and the bouncing acorn sprites I made to replace footballs. I'd rather not revise the level design a dozen times when I could reasonably be moving on to making the next.
(The screenshots make the level seem a little empty, but in all cases there's enemies right off-screen, and Chucks and acorns turn out to be enough to keep players on their toes anyway.)
As for the Chuck graphics, after drawing the head from scratch I decided to just take the body graphics from SMW and recolor/reshade them, in the interest of
getting on with it
™.
---
Also, for those who missed the C3 thread, here's the trailer-ish thing I made to show off some world 2 gameplay:
---