Still doing my best!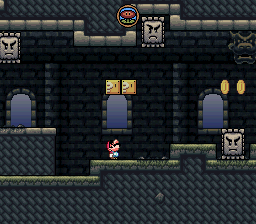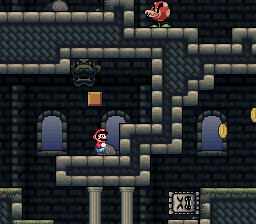 I'm about halfway done building the castle. It's actually proving to be quite a challenge: I'm trying to introduce a bit of nonlinearity, but a) I don't have much experience with that, and b) I don't want to make it too complex or difficult (this is world 1 after all).
I probably shouldn't have chosen Thwomps as the level gimmick either - now I feel obligated to make a Thwomp-themed boss too (it's what everyone would expect), and I still have no idea how to go about that. Do you guys by chance have any idea for a Thwomp battle mechanic that's not boring, tedious or overused?
(also palette tweaks and background hdma. woo~)
---