I have a hard time believing this myself, but world 1 is now finally complete!
All that had been missing is the secret level, which I put off for way too long because I had no idea what to do with it. I ended up with the theme of "bouncing on enemies", which isn't all to interesting a gimmick, but at least it's progress.
The level is on the short side and, as mentioned, not too well thought out when it comes to design, but what I am satisfied with here is the visuals (or, as the youngsters say, the <span style="text-transform: uppercase; letter-spacing: 0.5em;">aesthetics</span>). The "wide open plains with trees" atmosphere comes very close to what I want to convey, and also to what much of the countryside in northern Germany looks like. (save for the hilly terrain)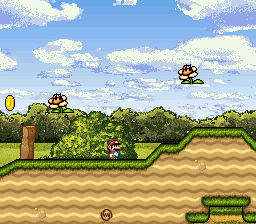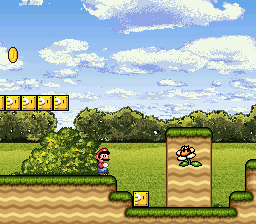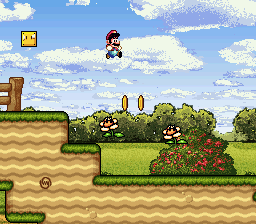 It's time for the Summer world now, and the first thing to do there is draw the overworld map. I hope I'm justified in looking forward to that!
---