Originally posted by WhiteYoshiEgg
Thanks for the feedback, everyone!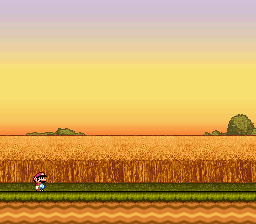 I think this lacks contrast too much. You might want to remove that outline in the background and accentuate the foreground with a bit more outlines (darker shadows under the grass for example) to make it pop more, or try to make the foreground a bit brighter than it is right now.
Also the first hay-bales look much better, gives the scene more depth.