h0I

The Moogles have opened up an arena between worlds using their technolgy in combination with the other merchant races of the multiuniversal merchant alliance!

If you find a moogle shop, you can be transported to this world, and back to any known moogle shop later.

Ahem, anyway.

The arena is a small, technologically advanced colleseum. Its architecture is almost the same as the eras old collesums of old civilisations, but its formed of metal and plastic, and the arena itself seems to have multitudes of devices inside it, and a floor that opens up... Supposedly to allow terrain to be slotted into the arena for battles. Outside of the arena there are a few small buildings - a ticket office, shops, food and a few houses. The world however is small, and if you stray far all there is for you is a twisting, starry void beneath you.

You can bet coins on matches here, or sign yourself up for fights and earn coins by winning. Or just hang about in the safe area and talk to those travling through~

Arena
-Stadium Seats
-VIP Seats
-Announcer's Booth
-Locker Room
-Gym
-Manager's Office
-CEO's Office
-The Arena!

Outside
-Ticket Booth
-Match Organizer
-Moogle Transporter
-Post Office + Currecny Exchange
-Food Court
-Weapon Emporium
-Magical Library
-Armoursmith
-Curio Shop
-Sakutal's Shop
-Hexlyia's Shop
-NaN's Shop
-The Spiraling Abyss
Samui exits the portal into the Moogle Transporter. Its a small, cold room, made mostly of metal and the entire room seems to double in function as the machinery required for the transporter. There doesn't seem to be anyone else inside this room, so you may as well venture outside.
Do exactly that- venture outside to see where the holy hell I am.
Want to see some of my cool swords? Well, too bad, right now you only get to see one of them, and it's my avatar. Might set up some kind of gallery/portfolio at some point, though.
You venture outside and see... Well... The description in the first post, to be honest. You speculate the place is operated by magitech, as some of the systems seem simalar - though different enough for you to pass off the simalarities as a coincidence of convergant... something. You also have absolutely no idea what currency the shops use, or if your rubees are any good there. Maybe you should hit up an exchange store...? You're not sure which that would be.
... Someone crash lands in front of you. A moogle quicky runs up to her, holding a strange device. Perhaps her crash landing was... intentional? She seems to be unconcious.
Walk up to the new arrival to investigate, and... poke her to see if she's alive.
Want to see some of my cool swords? Well, too bad, right now you only get to see one of them, and it's my avatar. Might set up some kind of gallery/portfolio at some point, though.
She appears to be alive, though still asleep and possibly in shock. You poke her vigorously to attempt to wake her up, but to no avail... Looking up at the sky above, you just see the same starry void as below. You have no idea where she could have come from... Though you know somewhere that isn't around anymore. Maybe someone in this small world saved her?
Aqua slowly opens her eyes.

"S-Samui?" she asks, surprised to see her again. "What happened back there?" She turns her head over and sees the emptiness of the void. "...And where are we?" she asks worriedly.
"I'd say 'the Void', but I don't think that's quite accurate. As for what happened..." She shrugs. "Not a damn clue. All I know is this siren starting going, and then freaky shit started happening. At that point I just hauled ass out, found one of those weird little guys, and ended up here."
Want to see some of my cool swords? Well, too bad, right now you only get to see one of them, and it's my avatar. Might set up some kind of gallery/portfolio at some point, though.
The moogle who is standing nearby nods soundlessly as Samui and Aqua catch up. Aqua stares at it, wondering why unlike every other moogle she's met, it won't talk at all... It throws the device its holding at her, and then vanishes.
Looks like an amalgamation debugger. Which you know instinctively, somehow. But who's messaging you?
Look around for somewhere I can exchange these rupees. Not that I'll get much for four.
Want to see some of my cool swords? Well, too bad, right now you only get to see one of them, and it's my avatar. Might set up some kind of gallery/portfolio at some point, though.
Aqua just sort of... Stares at the debugger while Samui heads off to look at the shops and see if she can exchange her currency. You head to the (accidentally previously unlisted) post office and currency exchange counter and talk to the moogle running it.
"Hey! I heard about what happened in the world you just came from, you're lucky to be here, but not as lucky as that other girl... In case you're wondering, Munny is the currency we use here, but I can exchange betwen all currencies. If you want to send an item somewhere, I can take care of that too, for a small fee."
1 Rupee = 10 Munny
1 GP = 2 Munny
1 Coin = 5 Munny
1 Nuyen/yen = 0.5 Munny
1 Koban = 0.25 Munny
1 Dollar = 5 Munny
1 Ting - 5 Munny
Postage: 20 Munny per Item.
"Oh, the exchange rates tend to shift around. You can make money if you play your cards right, but, its obviously a risk. Rupees... Might not be worth much soon, what with the world being destroyed."
Aqua checks the message on the debugger
Samui spends an exceedling long ammount of time trying to work out the exchange rate while Aqua finally picks up the debugger and checks the messages.
I guess I'm recruiting now? I didn't expect things to escalate so quickly. Message me back if you want the same jobs as I gave to... Well, you haven't met her yet, but she's like you. I didn't prepare much else, and the warp on the debugger must be burnt out after using it to rescue you, but check the buildings in the arena. One of them is a book store that might be useful if you're looking for information.
-HZ
As soon as you finish reading, two more pop up! You have no idea who any of these people are from their one and two letter sign offs...
You have potential. We can restore things once more. Message me when you wish.
-C
Ah, Aqua. I knew you would get this far. I won't squander my time trying to recruit you. My eyes are now set on the cause of a worlds destruction. It surprised even me to suddenly see such power unleashed. If you still want to settle things, visit me in my castle.
-X
... X must be Xehanort. Him having one of these is not an encouraging development.
Apollo Justice, attorney at law, leaves the bathroom in the movie theater he was at and finds himself... Definitely not in the movie theater. In fact, definitely not in the same world as before. Stepping through the coridoor you walk into the seating of a huge stadium, thousands of strange forms you don't even slightly recognise crowding the stadium as two figures fight in the center of it. The arena seems to be sandy, with a central oasis and palm trees. The two figures fighting, a golem made of stone - though it appears to be mechanicnal in nature, fireing what you guess must be laserbeams at... Some ugly fish creature wielding two very primative looking knives. You instincively sit down, trying to take this sudden, absolutely crazy development in. Maybe you just fell unconcious in the bathroom and this is all just some wacky dream... The laser soars over the head of the fish like humanoid as it dives down into a strange, fluid mess of smoky blackess that seem to have appeared around it, dissapearing entirely. This formless cloud speeds towards the stone golem and as it surrounds the golem, sharp gashes appear in its rocky exterior revealing mechanical insides. The golem fires a rocket powered punch into the ground, shaking the entire stadium in the process and the croud cheers wildly as the lacerations on the golem's torso seem to stop. Then, the smoky mass fades away and reveals the fish humanoid, looking dazed. The golem's form seems to be automatically reconstructing itself as you look onto it, stone forming where it had been sliced apart.
You can barely focus on your surroundings, this sudden, insane shift in the world. The scene in front of you which you can hardly believe your eyes upon seeing it. The cheering, roaring noise of the croud causing your head to pound. With no idea whats going on, with noting as you've ever known it, you feel like you're about to pass out.
A small, furry creature next to you nudges you slighty. "Hey mate, you okay there?"
Present Attorney's Badge.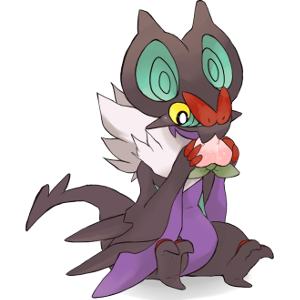 The moogle pulls a face at Apollo.
"Whats that mate? Not all moogles are shopkeepers you know, if you're asking me to buy that shiny metal thing off of you. You must be even more out of it than you look."
It waves at what is probably a security guard by one of the hallways. "Hey, I think this guy needs medical attention!" ... "Whatever, he isn't noticing me."
"Well, this isn't getting me anywhere. I'm Apollo Justice, attorney at law. I work at the Wright Anything Agency. Do you know what this place is? It's a pretty safe bet I'm not in Japan Los Angeles anymore."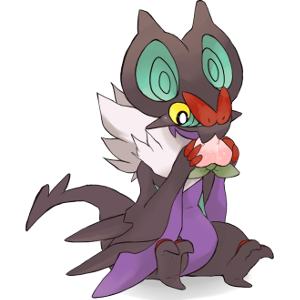 "Well, Mr. Justice. This is the arena and the private world of the multidimentional trader's alliance. I can't say I've heard of a Wright Anything Agency, but I know about a couple of Los Angeles.
Seems like you're experiencing some pretty bad culture shock. I'm sure you'll get used to it, and if not, I'm sure someone can get you home, for a fee."
"Well, I can't say I'm in a rush. I haven't had a case in two months. I certainly don't like being somehow transported to some random dimension and having to deal with extortion to get back home, but... I wasn't doing anything important. There are worse ways I could spend my time. Trucy won't believe this."

>Investigate Stadium Seating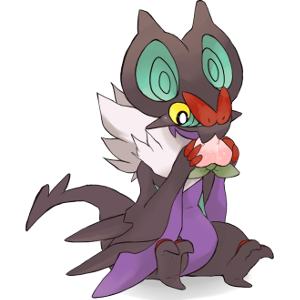 Aqua replies to the messages.

To HZ: So, you had something to do with getting me out of there? Who is this other person you're talking about?

To C: Who exactly are you? I want to restore things, but I need to know who you are before I can trust you.

To X: Xehanort...I thought you might have something to do with this. I'm not so keen on seeing you again, but what do you know about all of the things that have been happening?

She puts the debugger away and heads off in search of the book store.
Forum Index - Sunken Ghost Ship - Forum Graveyard - Amalgamation Rebooted - Amalgamation: Arena