Rate The Profile Picture Above You
Duane. Enough said. 10/10.
Layout by Mathos

6.7/10 Looks kinda cute though but what is she doing to that book? Sucking it? Simply holding it? I can't tell what she's actually doing.
welp shit im stuck using this layout<
User: Hinalyte / ID: 1553 ~ loading kotori.css
5/10 - seems like an edited pic of Mario from SMRPG, but it's way too pixellated for me.
8/10
- Pretty hard to judge since it's a random avatar, but the pictures are of good quality and consistency, and they fit your layout well.
Here's the avatar this post had:
This humanoid dog looks pretty adorable, but I think the proportions are a little off, especially with the arms and legs; the arms are just way to wide when compared the legs, in my opinion. The right ear also looks a little too blocky. The Christmas hat and the present wrapped around the dog's arm are some nice touches, though. 7.5/10.
If you haven't watched
Frosty's Winter Wonderland
, then you probably won't get my avatar.
---
Formerly known as nick 139
My YouTube channel
9/10 I like the nice blue palette as well as his expression, it's pretty good overall.
---
Same thing as always, all the Megaman gifs in my avatar were assembled by myself. Rate the one you see or rate the collection as a whole, I'm fine either way.
Officially a Mega Man addict.
Major thanks to Giga and Erik557 for the layout.
10/10 Those Mega Man gifs are really well-made.
8.5/10 this old man reminds me of my step grandfather who is a super badass madman
9/10 IS THAT UNDERTALE?!?!?!??!?!?!
---
Your layout has been removed.
8/10 Nice little girl.
---
Linktree
5/10

It's just a "nice little" Luigi who still seems a bit oversized compared to the scale of the ground he's walking on.
Look he just ate a mega mushroom okay stop being so insensitive!

10/10 for that stylish, debonair face; -1/10 for not being in profile; 2/10 meme bonus.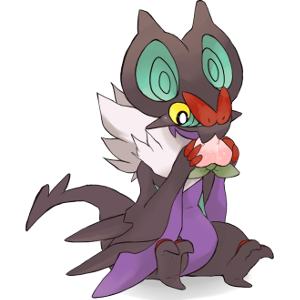 What a nice Pokémon mugshot collection you go there, "Not TRS" (such a trustworthy display name). Pretty consistent quality overall, the variety of Pokémon is pretty good. I give it a solid 10/10.
I play forum games and draw furries. I'm mostly active on Discord and Twitter.
10/10 Because heil Haltmann and he has a Santa hat.
A solid 8/10 the picture looks nice, but it's probably the smallest avatar I've seen on here. I'd recommend getting a larger size, if possible.
---
Megaman gifs galore, rate one thing or rate them all if you want.
Officially a Mega Man addict.
Major thanks to Giga and Erik557 for the layout.
Nice collection of well-made Mega Man GIFs. I rate it 9/10
8/10
- Good image quality, but why is Mokou crying ? It's pretty weird for a choice. Judging from the blushing, it even may look like some random lewd avatar.
Mine when this was posted: