Rate The Profile Picture Above You
A person with a gas mask on. I prefer more realistic depictions of gas masks, so 5/10.
It's a fly. 7/10 for the effort of whoever took that pic.
---
Hello.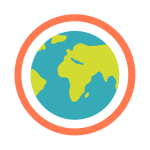 9/10
For some reason, the limited palette and the white pixels around the edges reminds me of the graphics I saw as a child on a Windows 98. Cool image, though I wouldn't say it anything ambitious for me to want to look at.
i wanna play.
i like the cute little furrett, it looks like it's ready to go into some kind of fight with the bandana head thing on. kapow! you can have
9/10
- you could have 10 if it was in a cuter pose.
A goose.

7/10 because it's not a bad profile picture.
---
Hello.
It's the Earth.
7/10
---

Waluigi on what I assume to be a tennis court with your username in the image as well. Honestly it looks pretty tacky.

6/10. Waluigi is looking fresh as ever, but the text dumbs it down.
Again, but I guess your profile picture is interactive, so 7/10.
---
Currently working on:
Done:
Nitpicky Lulu
I am in earnest agreement with you on that.

Some sort of wrestling game. Normally I would give it a 3/10, but that "Special" I see in the image doubles the score, adds a lot of character, you know? So 6/10.
It's a fly. I don't like flies. I wanna squash your avatar. 2/10
Current avatar:
I play forum games and draw furries. I'm mostly active on Discord and Twitter.
This avatar is surprisingly interesting, to say the least. I'll give it a 6/10.
I have no problems with any of your profile pictures. I actually really like them.

9/10 or more for all of them.
---
Hello.
Just got this one:
10/10 for that one, but for the whole set I'll give it a 7/10. A few of them look pretty wonky, too weird actually.

A deer fly. Horrible, hate it. 1/10 because at least it's not a horse fly.
Here's my random avatar set.
Rate one, rate them all, or pick your favourite.
---
niðer in sċræfe, mæġen iċ næbbe
Chihiro isn't my favorite character from Danganronpa but for some reason I really like this picture 9/10
And this is in my opinion the worst 3/10
---

I got a weird yellow ball with a face creepily staring at me. Is this thing a lightbulb? 4/10, too spoopy for me.
Panty and Stocking
—and
Pop Team Epic
, evidently—are coming back.
Once again.
Yes, I'm counting on you.
『いけいけ団長、頑張れ頑張れ団長!』
---
Help us raise funds for the Armed Forces of Ukraine. #ДопомагаємоРазом / #HelpTogether
"Even if you personally are so dissatisfied with life that you want the world to end, surely the cruel reality is that it will continue on, unchanging. All the better for someone perfectly content, like me."
– Aya Shameimaru, Touhou Suzunaan ~ Forbidden Scrollery