Hello! I think it's time for me to start a thread on my hack. Some of you may have seen me post some screenshots here and there, but I would like to have everything in one place, so here it is.
My hack is called Super Mario: The Legend of the Rift, and if you can't tell...the plot is going to be a little bit on the dark side

The basic story is this:
Princess Peach is concerned with the odd patterns that are occuring across the kingdom. The land in general seems to be getting...darker, without any clear explanation. The water is becoming stagnant, the wind is losing it's breath, the plants are withering, and warmth no longer abounds. A Toad scholar suggests that it may have something to do with the elemental seals that reside outside the borders of the Mushroom Kingom.
With haste, Peach asks Mario to travel to this mysterious land that is full of myths and legends. One of these tall tales may give a hint to why the land is dying.
Anyways, most of the story will be told through message boxes that are littered around the levels. Some may tell the past, some may describe the future. I've put a lot of thought into what goes in these boxes!
Now, onto business. My hack currently consists of two worlds. I was going to release a demo sooner, but I realized that most of the levels were downright atrocious, so I scrapped a lot of my earlier ones and I'm in the process of remaking them. Now, here is a list of the current levels along with screens and descriptions...
World one doesn't have a theme...it's a short world with six levels.
Level 1: The Beginning, formally Yoshi Plains
This is the first level that I remade...err...remaking.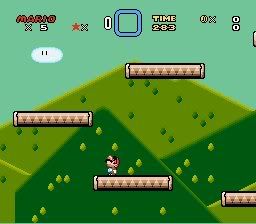 The path branches off pretty early in the level. The top leads to a pipe that brings you into the cliffside. The bottom brings you to a path that is cleaved out of the mountain.
A screen of the cave area. What's in the box?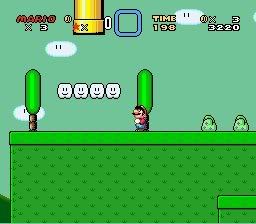 After the midway point, you'll find a path that is impassable without a springboard. A nearby message box hints to find it within the clouds...which haven't been made yetXD
Level 2: Lush Forest, formally Yoshi Woods
This level is being remade...so no screens yet!
Level 3: Lakeshore Valley, formally Yoshi Valley
I'm not sure if this level will be remade. Right now, it's reminiscent of the valley level from the original...although not entirely, since I created it from scratch.
Level 4: Lake of Hope, formally Yoshi Lake (see a trend yetXD)
This is a gentle level that starts on a bridge, goes underwater, back up, down under, then back up to the exit.
Just a little pic of the above water part.
And underwater.
Level 5: Forgotten Isle
This level is home to an ancient shrine. Deep inside, you'll find the Earth Seal, but that's not all... I don't want to reveal too much, but when the Seal is broken, a path to the inner sanctum is revealed. What could be in there?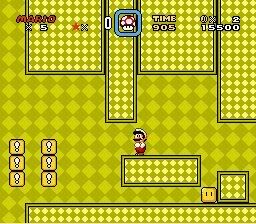 Within the palace.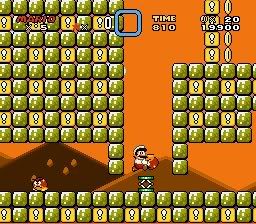 Outside the palace.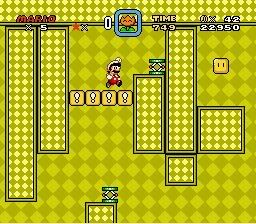 Inside again.
Darkness....silence....creepy
Level 6: Castle of Patience, formally Yoshi Castle (who saw that coming

)
This is a rather short castle...and will more than likely be remade by the time the final release comes out, but it's not on my list right now. The castle is pretty straightforward...just wait for blocks to move out of the lava, and jump across until they fall back down...genius right

World 2 doesn't have a theme either...a little bit of everything here, but it does have one important story element...
Level 7: Flooded Isle, formally Salty Isle (reference to Demo world was NOT intentional)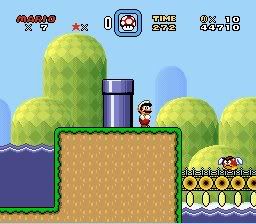 A basic pic.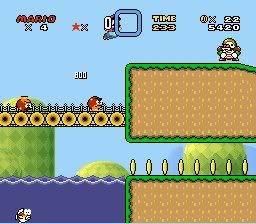 moAr
This is a straightforward level, with portions of the island sinking underwater.
Level 8: Cavern of Fire, formally Misty Cavern
Could this cave be linked to the Seal of Fire? Nah, but it does have a lot of lava in it!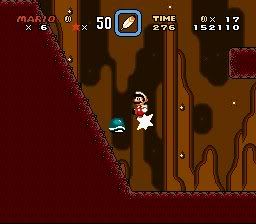 Level 9: Lakeshore Plain, formally Misty Plains
Just a basic level...this will be remade as well.
Level 10: Ghost House (can't think of a decent name yet...)
My first attempt at a Ghost House. The first part is basic that opens up to a maze of sorts.
Leave me alone!
Level 11: Pipe Fort
This was one of my favorites back when it was made. There are a few secrets to be found here.
A little secret room.
Level 12: Dark Lake, formally Misty Lake
A lake that is shrouded a dark blue hue...possibly due to whatever is occuring in the Mushroom Kingdom.
Level 13: Spooky Storage, formally House in the Mist
This house is made up of boxes, looks like the Boos just moved in!
This level is currently on the "to be removed" list, but I kept it here for now as a placeholder.
Level 14: Venus Shrine
This level has some sort of ambience in it...it's so...silent. Some may say it's peaceful, but some may say it's creepy. Whatever the case may be, this shrine must hold some sort of purpose.
This level is entirely optional. But, this is one in a long series of levels that mainly serve to contribute to the elaborate story that I am planning out.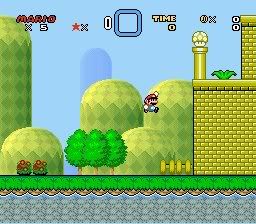 So serene...so peaceful...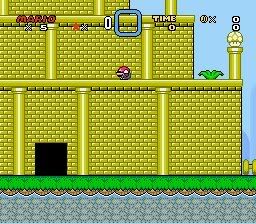 Nothing is up here...Mario is just chillin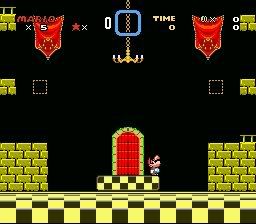 This silence really gives me a creepy feel...which I hope stays true for everyone else.
Level 15: Forbidden Isle, formally Big Boo's Hideout
This island has all sort of goodies. Seems to be some sort of storage that the baddies use to hold their goods.
This level was made as an idea for my previous plot, but I haven't changed much of it since then. A message box in it still has a message that contributes to my last plot, but I'm not too worried about it right now.
Level 16: Castle of Skill
The second fort built by the Ancients. This castle seems to have been built to test the mettle of the younger warriors. Can Mario overcome the trial?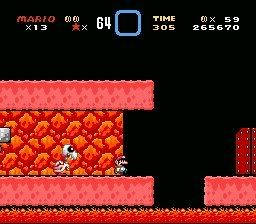 Under the castle.
World 3 isn't even made yet, but one level is...
Level 17: He's A Pirate
Mario boards a ship as it departs from the island. With a tip he recently gathered, he hopes to travel to the island in the north. Some say a castle that was built on an interdimmensional rift lays in the middle of the forest.
However, he soon realizes the ferry he boarded has a story of it's own...one filled with pirates.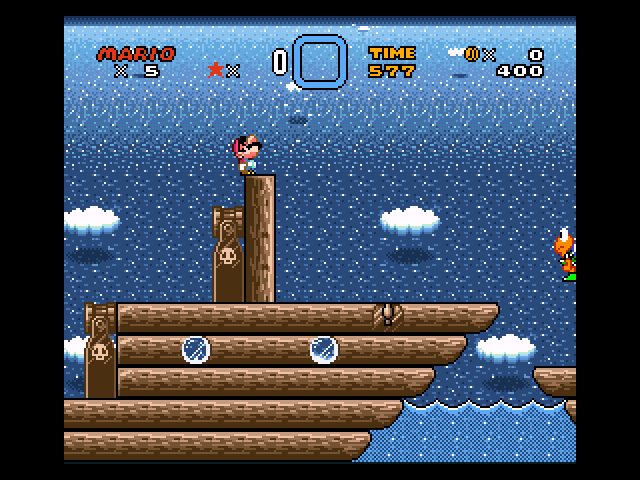 Arr...He's a pirate!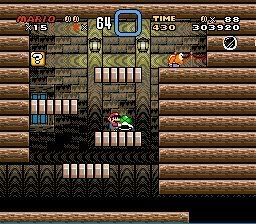 A secret area. There are a BUNCH in this level.
The hold, which is yet another secret area, but a bit bigger and elaborate.
EDIT: That's all I have for now!
Well, that's it at the moment. If you would like to be a beta tester, let me know ASAP, I might need one soon. Any other help would be appreciated

*USERBAR ADDED!*
(Quote the post to get the code!)