just so that it will stop flooding the bar and grill, go ahead and crap on the candidates here
Even though I'm not American, it definitely looks like Turd Sandwich won the last two debates. Will Giant Douche be able to pull himself around? Or will Turd Sandwich get the better of him again. We'll have to wait and see.

As much as I hate both of these wankers, I've gotta give it to Turd Sandwich, she's definitely good at staying calm and collected, while Giant Douche hasn't really been able to achieve that.
I personally will be voting third party and then going on every available form of media and telling everyone I voted third party.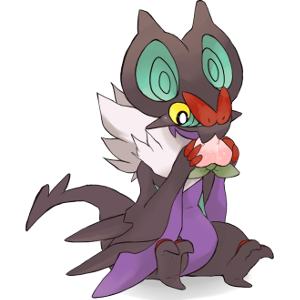 tfw eevee explains things much better and concisely than any news network that exists
Since he doesn't have support from most if not all of the people in his political party, I think I'm more open to the idea of Trump winning, just to see what would happen. It's still baffling to me that it's even possible to have a system where a majority of people are not comfortable with either decision they have to make though. Why isn't there a none of the above option you vote for and if it wins both candidates are thrown out and banned for running again.
e: that idea is based on the assumption that in a hypothetical reality with an election based on logic, Trump wouldn't be allowed to run due to his racial/gender biases.

I blame this situation on reality shows.

--------------------
im dying of hyperbole
idk Trump is a horrible racist spoiled blowhard, but I find Hillary to just be
EVIL
. Hillary hides all her stuff (to the point where there seems to be some scandal with her every few weeks nowadays), while at the very least, Trump seems far more straightforward (even if he's too much so).
Also just for the hell of it,
here's a video of John Oliver making fun of the Third Party candidates for once
.
Officially a Mega Man addict.
Major thanks to Giga and Erik557 for the layout.
Originally posted by Torchkas
As a foreigner the thing I care most about in Trump's policy is that he wants the US to become more isolationist. Make a stop to the proxy wars and let the rest of the world just do its own thing.
How does that help us? With Russia being actively aggressive in Ukraine and Syria still needing some stability, how is the US becoming isolationist going to be good for the world?
I'd rather not live in a Europe that would be at the mercy of Putin because NATO has been man handled by someone who doesn't know a thing about foreign policy.
I personally do think that the US has botched quite a number of things (such as Vietnam, Afghanistan and Iraq) and I'm aware they're not some unique, positive force for the world, but I'd say we'd be absolutely under threat if they go back to their isolationist ways. It wouldn't exactly be helpful for them either.
If I could vote, I would vote for Homer Simpson. At least THAT would be interesting...


Either way, we're screwed. Hillary says that she will make laws that the people want, but that could lead to shit unconstitutional laws...

...And I don't want a wall between here and Mexico. It's just going to be the Berlin Wall all over again...

"Mr. Trump, tear down this wall!"

At least we have some Trump jokes though.
There already is a wall, YoshiB. The point is, the security has been bad and terrorists have been invading. So Trump basically wants to improve its security and its strength (at least I think so). I'm not saying all of Trump's ideas are just and are the way to go, but what I am saying is that people keep thinking that it's Trump's fault that we get no more "tacos".
I would be impressed if terrorists decided to go to Mexico first and the cross over the border, then travel to their attack destination. What a stupidly complex and useless plan that would be.
Trump is good with money but imagine how many wars would start if he talked directly at the United Nations.

On the other hand, Hillary has experience in government but she seems to be unhealthy with that coughing and the unfortunate brain surgery.

Being 0x0F years old I'm not old enough to vote so I guess screw everything.

tl;dr they both have pros and cons, just pick the shinier of two turds
All I can personally say is, it's a fight between Dr. Robotnik
and an ill Wall Street slave.
--------------------
Китти печь книжной полке приливной волны
Trump basically opened a path for many non-politicians to finally run for President. We can have people like Neil deGrasse Tyson, Dwayne "The Rock" Johnson, Troy Baker or even Bill Gates run for Prez. The fact that he is being as straightforward as he is on camera is because he wants to see what the media is going to do with his words. I really do not condone most of what he says, as it goes against my morals (seriously? Grab em by the pussy? Whatever happened to consent?), but Hillary...man, Hillary's a lying sack o' shit. Rigged the election against her own friend Sanders, the one guy Trump actually respected for winning so goddamn much--and hey, let's be frank, a Trump vs Sanders debate would be much more satisfying to watch than what we're getting now!--deleted 30K emails regarding Benghazi and, like, a million other scandalous things, people from the DNC showing up dead...

Listen, if the media is twisting what an average IQ billionaire is saying, just imagine what they would do to kinder people who wanted to run? "Bill Gates says, 'Internet a bad source of calcium! Trash talks own invention!'"...or something stupid like that, that would sway voters to career politicians. We need whistleblowers in politics, people who change the way we see our own baboons running the nation. There's a reason they're called Congress, and it certainly ain't for professional reasons! Shit slingers of 30+ years passing laws and bills for their own gain.

Sorry, kinda went on a rant there, but the point is, as disagreeable and uncultured as Trump can show himself many times, if not all the time, his exposure on what the political system really is like is forcing a lot of us to wake up to the horrors we are about to be in for. Doesn't matter who gets in. All crosshairs are on us. I like to think he's basically saying what Sanders was saying, in more "In Your Face" terms. It's up to the people now, quit leaving trust to the baboons in the offices.

--------------------
Muh

So
Trump's Hollywood star of fame got destroyed
. Ouch for him.
His hate really seems to be reaching this far into the race, even though many presume Clinton will win anyway.
Either way, not much longer till we see the end result in less than a month.
I just wonder what the actual reaction users will have if Trump's elected president of the United States.
a lot of minorities will be hurt, deported, and subject to a lot of fucked up shit if trump wins. there's nothing funny about tossing the idea of president trump around tbh
pls vote for hillary. this electoral system sucks and needs change bad. it's not about hillary winning, it's about trump losing. it's not a hard decision if u care about the safety of folks
--------------------
Originally posted by idol
it's not about hillary winning
this whole election feels like a weird PSA about the worst case scenario of the American political system. Voting for the person that's going to represent the entire country for reasons that have nothing to do with the actual candidate is such a fucked concept I can't even comprehend how it can get to this point. I still don't understand how a political candidate can be considered legitimate if they show signs of racial or gender-based biases. If the president is the face of America, why the FUCK would that face be allowed to be openly racist or sexist?
But then, I'm not American so maybe I'm missing something. Hell our election was almost entirely propelled by the idea of voting for
anybody but Stephen Harper.
But at least our alternatives were cuties~
--------------------
im dying of hyperbole
Originally posted by idol
a lot of minorities will be hurt, deported, and subject to a lot of fucked up shit if trump wins. there's nothing funny about tossing the idea of president trump around tbh
how?
Originally posted by Hobz
Voting for the person that's going to represent the entire country for reasons that have nothing to do with the actual candidate is such a fucked concept I can't even comprehend how it can get to this point.
voting
against
another candidate isn't new in politics.
--------------------
Forum Index - Donut Plains - General Discussion - american election thread